2017-18 Registration Now Open!
MRT's Young Company is a unique year-long experience for young people interested in theatre. It begins with a two-week summer program working with leading theatre artists from around the country and continues through the following spring with invaluable access to the inner workings of professional theatre at MRT.
MRT's Young Company:
Lets young people tell their own stories, express their ideas, define their unique voice, and build community through theatre creation.
Offers fun, fully-immersive opportunities for students to better understand the inner workings of a professional theatre.
Builds strong connections between youth and leaders in the American theatre.
Brings together a broad range of students with a variety of interests and varying degrees of theatrical experience.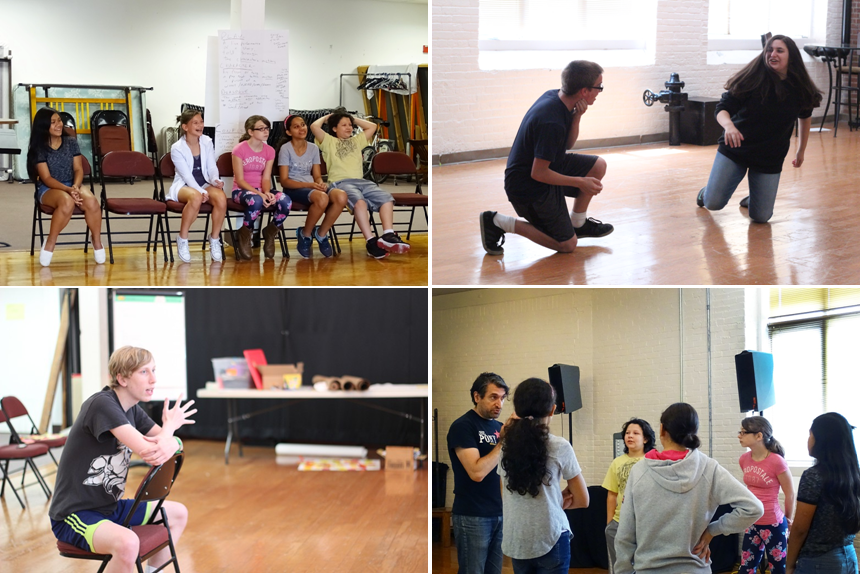 2017 SUMMER PROGRAM DATES
MIDDLE SCHOOL SESSION:
July 10 - 21
For students entering grades 6-8
HIGH SCHOOL SESSION:
July 24 - August 4
For students entering grades 9-12
Each 2-week summer session engages students in theatre-making from many angles: acting, creative writing, improvisation, movement, and more. Students work with professional theatre artists and create an original play, based on their own stories. Each session concludes with a performance of their work on the MRT stage.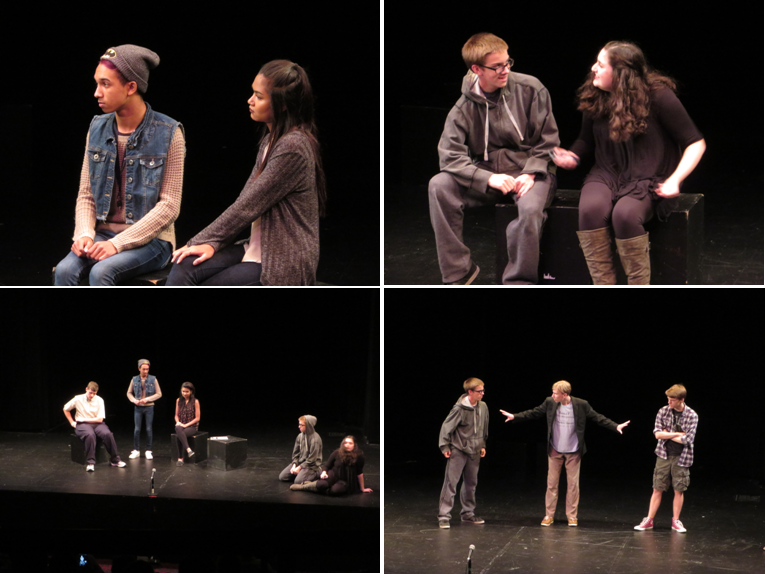 FALL-SPRING PROGRAM
Young Company continues to meet during the MRT season, offering a window into the fascinating work of professional theatre artists. Opportunities include:
Rehearsal and Tech Observation: Students watch acting and technical rehearsals of select MRT productions, seeing them unfold all the way to opening night.
Workshop Attendance: Students can sit in on workshops of the brand new plays MRT is developing with nationally-renowned playwrights.
Master Classes and Artist Talks: MRT staff and artists offer classes and discussions, sharing their own expertise and experience.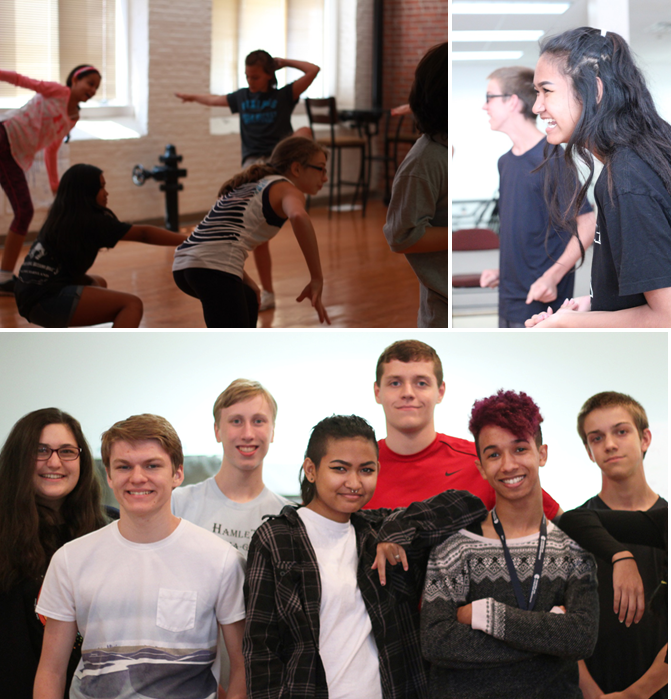 2017 PRICING
Includes participation in summer and year-round programs
Early Bird: $765 per student (Before May 1)
Regular: $850 per student (After May 1)
REGISTRATION
There are three ways to register:
BY PHONE: Amy Menkin, Director of Education: 978-654-7567
DOWNLOAD and return a printable registration form here.
IN PERSON at the theatre during box office hours.
SCHOLARSHIP OPPORTUNITIES & PAYMENT PLANS
A limited number of partial and full scholarships are available for some students. Payment plans by installment are also available. To find out more contact Amy Menkin, Director of Education:
978-654-7567
GET A SAMPLER
Want a taste of what Young Company can offer? Come to one of our two open houses:
HIGH SCHOOL OPEN HOUSE  |  Sunday March 5, 12:00 pm - 2:00 pm
MIDDLE SCHOOL OPEN HOUSE  |  Sunday April 9, 12:00 pm - 2:00 pm
Held in MRT's rehearsal space at 132 Warren Street, Lowell
Time to be announced soon.