Date:
Saturday, June 2, 2018 - 6:00pm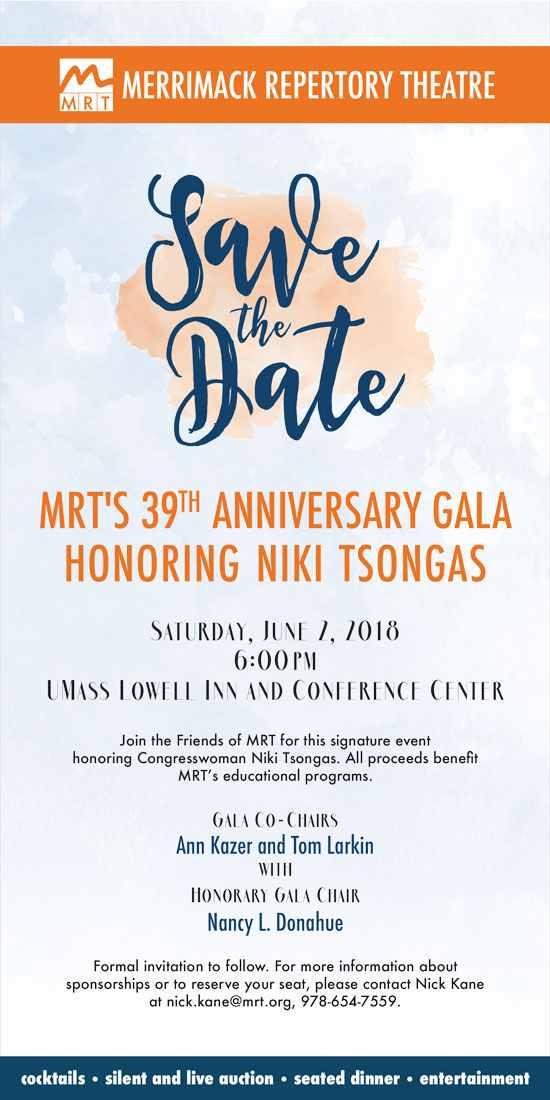 UMass Lowell Inn and Conference Center
50 Warren Street | Lowell, MA
Join the Friends of MRT for this signature event honoring Congresswoman Niki Tsongas, all in support of MRT's educational programming.
The event will feature:
Cocktails
Seated Dinner
Silent and Live Auctions
Entertainment
Gala Co-Chairs
Ann Kazer and Tom Larkin
with
Honorary Gala Chair
Nancy L. Donahue
Interested in being a Gala sponsor? View information about our Sponsorship levels and benefits and download our Sponsor reply form.
If you would like to attend the auction, please contact:
Or
Purchase Your Ticket to This Event Online
Please indicate your menu preference between Beef, Fish, and Vegetarian. We are happy to accomodate any special dietary needs. Please call us and we can arrange a meal tailored just for you!