In 1978 Lowell resident Barbara Abrahamian befriended director Mark Kaufman and actor John Briggs at a summer stock theatre in Salem, NH. She convinced the young men to return with her to Lowell to start a theatre company. The three formed the "Committee for Legitimate Theatre in Lowell," and they quickly inspired other residents to jump on their bandwagon.
John Duff, the first president of UMass Lowell, offered the trio Mahoney Hall for a home, and Nancy L. Donahue agreed to form a fundraising board and serve as its president. Hundreds of volunteers sold more than 1,700 subscriptions and raised $41,000. Kaufman and Briggs became the company's first Producing Artistic Directors, with Abrahamian serving as the first Director of Audience Development.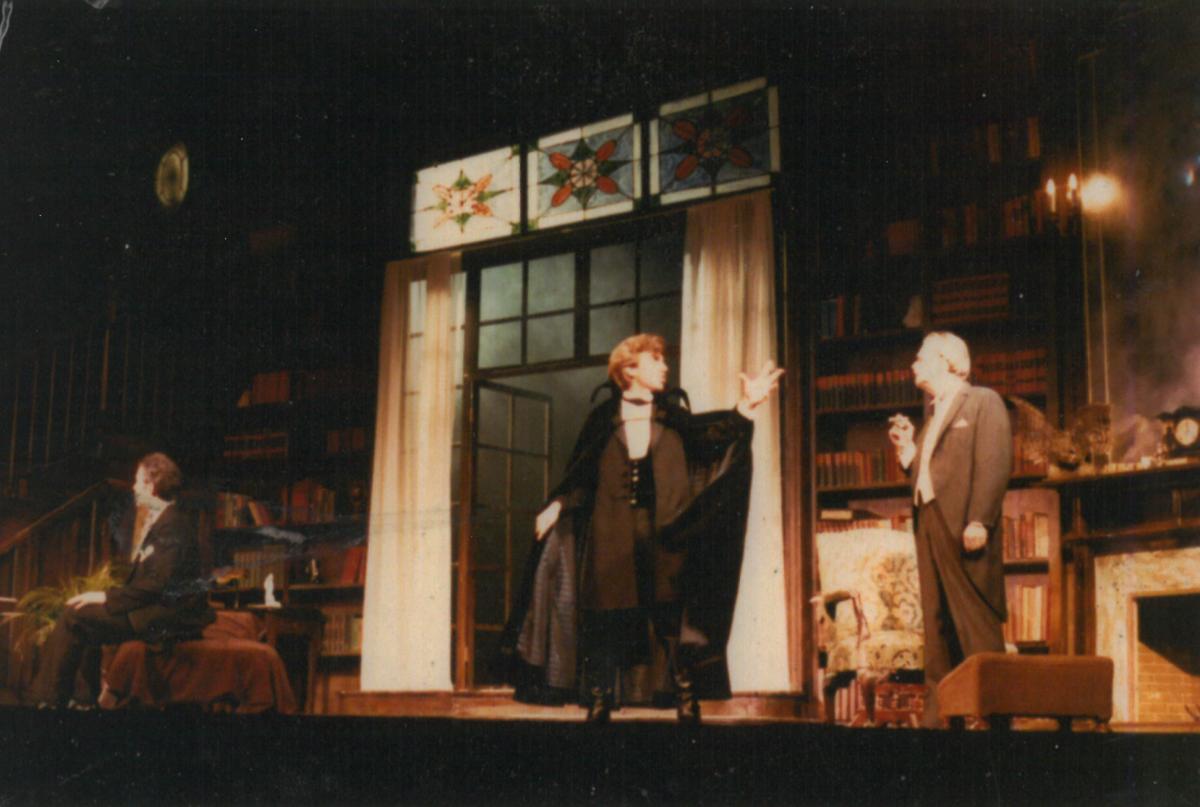 They named their new venture Merrimack Regional Theatre, and the company officially opened on October 23, 1979, with a production of The Passion of Dracula by Bob Hall and David Richmond.
In 1982 Dan Schay took over as the new Artistic Director. MRT relocated to Liberty Hall in the fall of 1983 and changed its name to Merrimack Repertory Theatre. Schay produced MRT's first world premiere, Jack Neary's First Night, in 1987. He also produced a beloved production of Charles Dickens' A Christmas Carol that played for 11 consecutive seasons.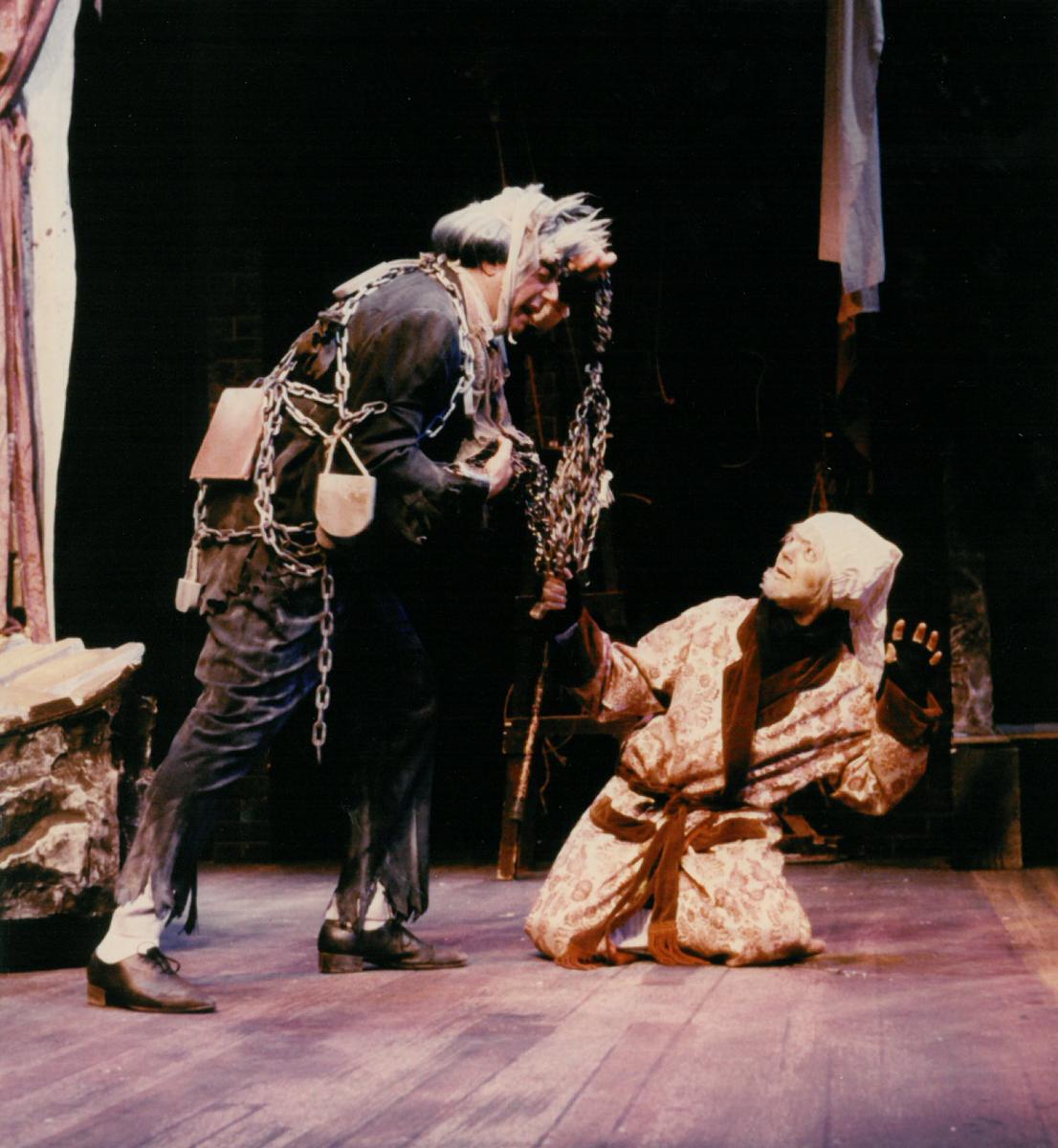 The national spotlight found MRT when Artistic Director David Kent (1990-2001) produced The Lowell Trilogy by playwright Jon Lipsky from 1992-94. The series included Lipsky's original play Living in Exile, plus his adaptations of Lowell native Jack Kerouac's Maggie Cassidy (Maggie's Riff) and Haing S. Ngor's Cambodian Odyssey (The Survivor: A Cambodian Odyssey). The tenure of Artistic Director Charles Towers (2001-2014) brought Michael Golamco's award-winning Year Zero about the Cambodian-American experience; the world premiere staged reading of Kerouac's only play, Beat Generation; and MRT's first Off-Broadway transfer, Bob Clyman's Secret Order.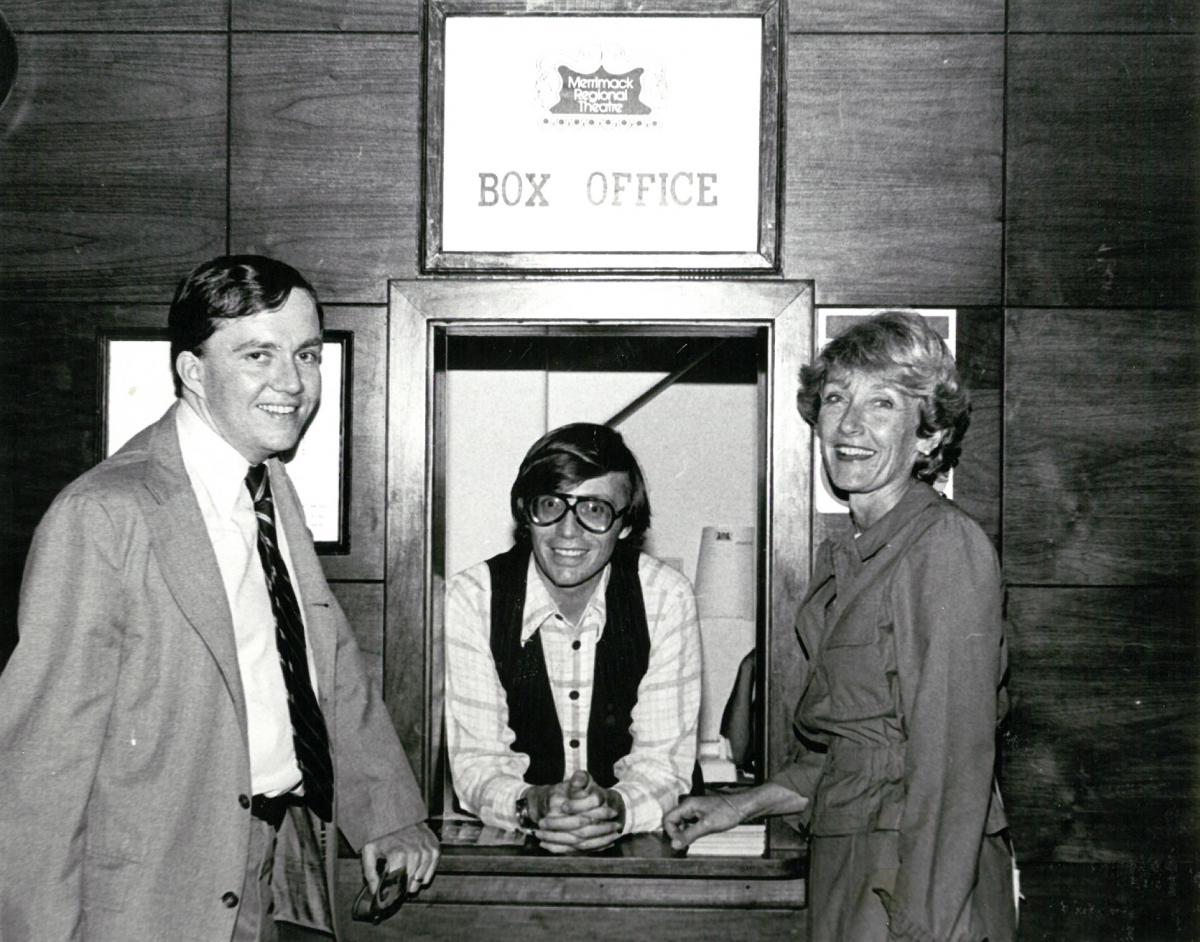 In 2012 the company underwent a $750,000 renovation. The lobby was refurbished, and an accessible modern box office was completed, closing the decades-old basement ticket booth. The theatre reopened as the Sage Bank Lobby and the Enterprise Bank Box Office in the Nancy L. Donahue Theatre.
Former Artistic Director Sean Daniels joined MRT in 2015 with a new vision for the company – the full-time production of contemporary voices and new plays. Recent acclaimed productions include his own autobiographical play, The White Chip; I and You and Silent Sky by Lauren Gunderson, the most produced playwright in America; Women in Jeopardy! by Wendy MacLeod (directed by Daniels); and The Lion, singer-songwriter Benjamin Scheuer's award-winning musical memoir (also directed by Daniels), which launched its national tour from MRT in August 2015, following critically acclaimed runs in New York and London.
Daniels also introduced his innovative audience immersion program, The Cohorts Club, which offers the community unprecedented access to the creative process, and he formed The Patriot Program, a network of more the 60 artists, which is revolutionary in its approach to artistic associate programs.
MRT's budget has grown from $200,000 in 1979 to $2.9 million today, and the theatre has provided entertainment, education, and an artistic home to more than 2 million Merrimack Valley residents over the last 40 years.
PHOTO (l-r) Aaron Muñoz and Kristen Mengelkoch in Lost Laughs: The Slapstick Tragedy of Fatty Arbuckle. Photo by Meghan Moore