Facility Access
MRT's Liberty Hall is ramp accessible; the ramp is located to the left of our entrance. Accessible parking is very limited. There is a circular drop-off drive next to the ramp in the photo below. See PARKING for details.
Restrooms are located in Lowell Memorial Auditorium behind the theatre - quite a distance for some. Please allow extra time.
Wheelchair space is available in the front row only, and you must notify the Enterprise Bank Box Office of wheelchair needs when purchasing tickets.
Help? Please feel free to call the Enterprise Bank Box Office with further questions at 978-654-4678 or email box_office@mrt.org. Also, please feel free to check in with our House Manager when you arrive at the theatre if you have any questions about accessibility.
MRT is located in a building owned by The City of Lowell.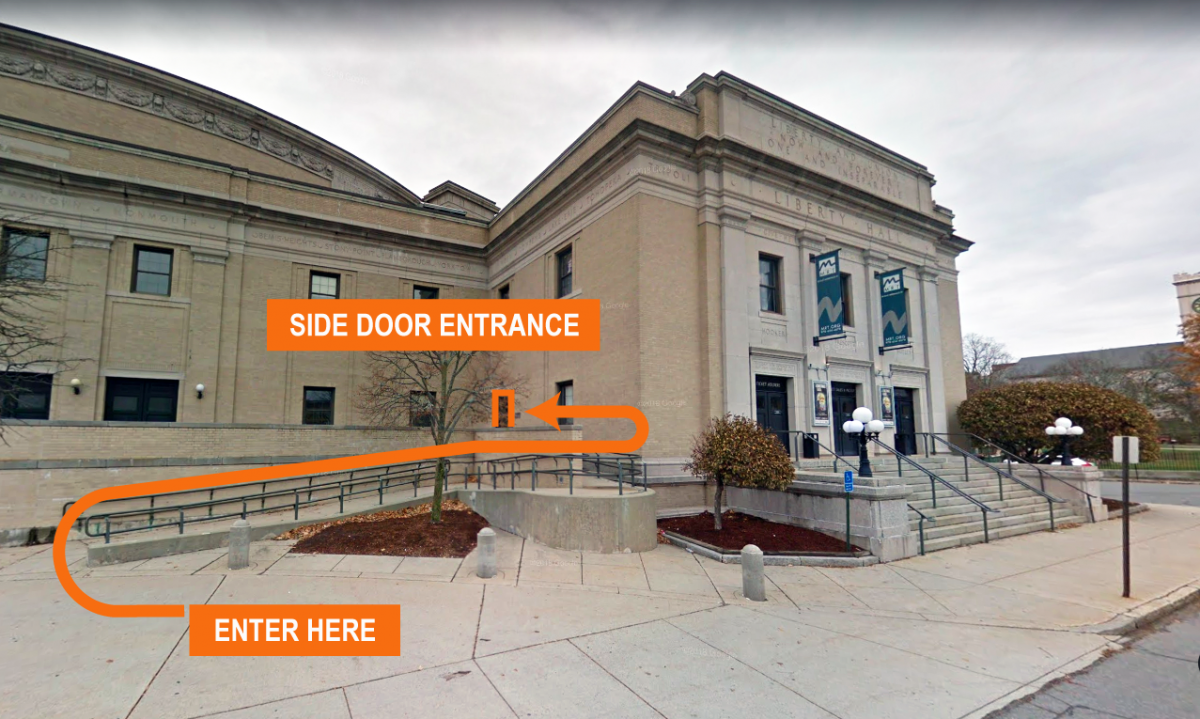 Assistive Listening Devices
Please reserve listening devices through the box office. MRT is equipped with an FM hearing enhancement system. Wireless headphones are available free of charge at the main lobby concessions. Assistive listening devices are made available to patrons at all performances.
For more information on our venue, please contact the Enterprise Bank Box Office at 978-654-4678 or box_office@mrt.org.
Open  Captioning
MRT will offer select open captioning performances when possible, thanks in part to Theatre Development Fund. Check each show's individual page for information.