Details
Running time: Approximately 90 minutes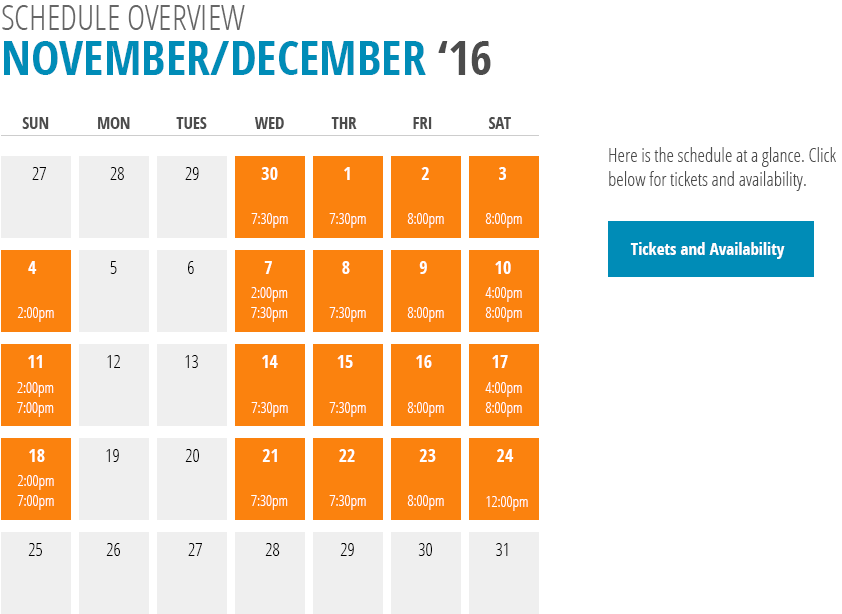 Dates to Note
$5 Night - Wednesday, November 30, 7:30 pm
Post-Show Discussion with Tony Mazz (from 98.5 The Sports Hub) - Friday, December 2, 8:00 pm
Lowell Night - Wednesday, December 7, 7:30 pm
Military Night - Thursday, December 8, 7:30 pm
Wine Down Friday - Friday, December 9, 8:00 pm
Meet some of the Western Avenue Studios artists responsible for the art in the lobby
Free Child Care - Saturday, December 10, 4:00 pm
Commuity Conversations - Wednesdays, December 7, 14, 21, 7:30 pm
Ask the Artists - Every Thursday
A post-show Q&A with the people responsible for putting the show together
Creative Team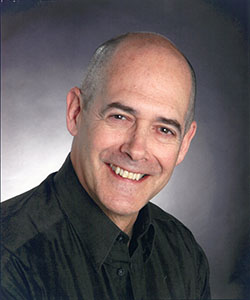 MRT: It's a Wonderful Life: A Live Radio Play (Freddie Fillmore), Glengarry Glen Ross (Baylen), Mrs. Whitney (Francis). Broadway: They Knew What They Wanted, A Memory of Two Mondays, The Beggar's Opera, Measure for Measure. Off-Broadway: How I Learned to Drive (Uncle Peck), Golden Boy, Do I Hear a Waltz? Regional:  Our Town (Stage Manager), Huntington Theatre Company; Threepenny Opera (Macheath), Repertory Theatre of St. Louis; Streamers (Richie), Comedians, Hamlet (Horatio), Arena Stage; The American Clock, Measure for Measure, Wild Oats, Mark Taper Forum; The Rainmaker (Starbuck), Guthrie Theatre; Da'arlin Juno, Long Wharf; A Christmas Carol (Scrooge), Alliance Theatre; The Seagull (Konstantin), Pittsburgh Public Theatre TV: L.A. Law, Moonlighting, Remington Steele, Cagney and Lacey, St. Elsewhere, 21 Jump Street, Law and Order Film: The Kirlian Witness, Arthur – On the Rocks, Who is Julia?, Betrayed by Innocence, Not My Kid, Malice in Wonderland. Education: BA, Cornell University. MFA, Southern Methodist University.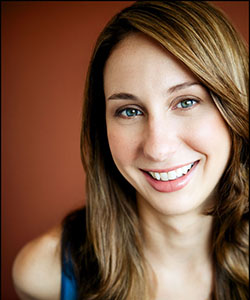 MRT: 45 Plays for 45 Presidents, Home of the Brave (Marianne), It's A Wonderful Life: A Live Radio Play (Lana Sherwood). Regional: Tall Girls (World Premiere), Spoon Lake Blues (World Premiere), Alliance Theatre; Bob: A Life in Five Acts, Geva Theatre; Romeo and Juliet (Juliet), As You Like It (Rosalind), Twelfth Night (Viola), Atlanta Shakespeare Company. Education: BFA, Savannah College of Art and Design. Other: 2015 Alliance Theatre Artistic Fellow; Co-founder of The Weird Sisters Theatre Project, a collective of female artists in Atlanta.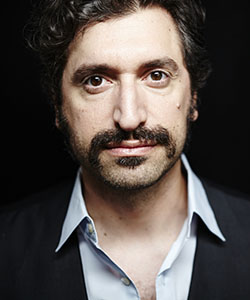 MRT: Home of the Brave (Adrian). Off-Broadway: Around the World in 80 Days (Passepartout), The New Theatre @ 45th St; Silent Laughter (Lionel Drippinwithit), The Lamb's Theatre; The Nuclear Family (founder/performer), The Belt Theatre; Clinton the Musical (Dick Morris), NY Music Theatre Festival. Regional: The Royale (Max), Milwaukee Repertory; Mary Zimmerman's Treasure Island (Ben Gunn), Berkeley Rep; Little Shop of Horrors (Orin the Dentist), The 39 Steps (Richard Hannay), Geva Theatre Center; A Christmas Carol (Fred/Fezziwig), Actors Theatre of Louisville; A Funny Thing Happened on the Way to the Forum (Hysterium), North Shore Music Theatre; The Legend of Pecos Bill (Ace High), Alliance Theatre; The Mystery of Irma Vep (Edgar/Jane/Irma), Dad's Garage Theatre Company. Television: The Extended Family, Sundance Channel; Good Eats, Food Network; Smoking Gun T.V., Court TV. Other: John is a founding member of Dad's Garage Theatre Company (Atlanta) and the Nuclear Family (New York) with whom he teaches and performs improvisation around the country.
Steven Drukman (Playwright)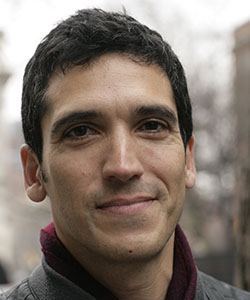 Steven Drukman's Death of the Author recently premiered at the Geffen Playhouse in LA. Other productions: The Prince of Atlantis, (South Coast Rep), The Innocents (Asolo Rep), The Bullet Round (Arena Stage in Portland, Oregon), In This Corner (The Old Globe, winner of San Diego Critics' Circle "Best New Play" award), Another Fine Mess (Portland Center Stage, Pulitzer Prize nomination), Going Native (Long Wharf Theatre), Flattery Will Get You (Connecticut Rep) and others. Drukman's work has been developed by Mark Taper Forum, Manhattan Theatre Club, Intiman Theatre, Sundance Theatre Lab, Williamstown Theatre Festival, Playwrights Horizons, New York Theatre Workshop, and he was a 2015 MacDowell Fellow. As a journalist he wrote for The New York Times, the International Herald Tribune, and countless magazines, including American Theatre, where he was a Senior Editor. His first feature film—co-written with Gil Cates, Jr.—titled To Whom I May Concern, will open in 2018. He teaches playwriting at NYU where he received his Ph.D.
Alexander Greenfield (Director)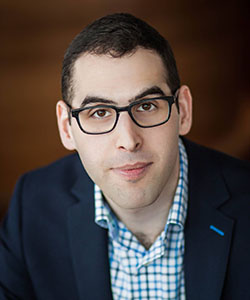 Alexander is the Director of New Play Development at MRT. Alexander has worked extensively on Broadway and overseas as Associate to Tony-winning director, Doug Hughes. Broadway credits include: The Father, Outside Mullingar, The Big Knife, An Enemy of the People, The Road to Mecca (dir. Gordon Edelstein), Born Yesterday, Elling, and Mrs. Warren's Profession. Directing credits include: The Whipping Man at the Alliance Theatre; Emilie at The Lee Strasberg Institute (NYC); Richard III at The Warehouse Theatre (SC); 4000 Miles at the Aurora Theatre (GA); the world premiere of Kind Souls by Tom Diggs; the world premiere of Ten Mile Lake by Tira Palmquist; and Sweeney Todd (Fabrefaction Theatre). Other AD  credits include: the world premiere of JUNK by Ayad Akhtar; productions of Glengarry Glen Ross and The Price at The Gate Theatre in Dublin, Ireland; the world premiere of The City of Conversation at Lincoln Center Theater; as well as the commercial Off-Broadway production of My Name is Asher Lev. Proud member of SDC.
Jason Sherwood (Scenic Designer)
Stephanie Levin (Costume Designer)
Brian J. Lilienthal (Lighting Designer)
Alex Neumann (Sound Designer)
Photos
All photos by Meghan Moore.
Click on any image below for a slideshow of larger images.
Reviews
Boston Globe review: "humorous, warm-hearted crowd-pleaser is surprisingly rich and emotionally complex."
Lowell sun review: "funny and warm"
OnStage review: "...this heartwarming comedy is the perfect show to bring your Red Sox loving family and friends to see this holiday season... considering how fast the audience was on their feet giving the performance a standing ovation, this show will sell fast so don't wait to get your tickets."
Nashua Telegraph review: "nonstop laughs...brilliant spots of writing....will leave you feeling 'wicked happy'".
Arts Fuse review: "...an amusing, heartfelt story with confidence and flair, frequently breaking the fourth wall in a way that's both clever and engaging."
Events Insider review: "Make it a road trip to see this play."
Boston Globe feature story A Boston Globe reporter recently checked out our play about Boston Globe reporters and found out how a play commissioned a year ago turned out to be just what is needed this holiday season.
Lowell Sun feature story The Sun highlights what they call our Homerun for the Holidays trhough interviews with director Alexander Greenfield and playwright Steven Drukman, who tell the story behind the creation of this new holiday play.
Merrimack Valley Magazine A story about how this play continues MRT's commitment to new play production