Details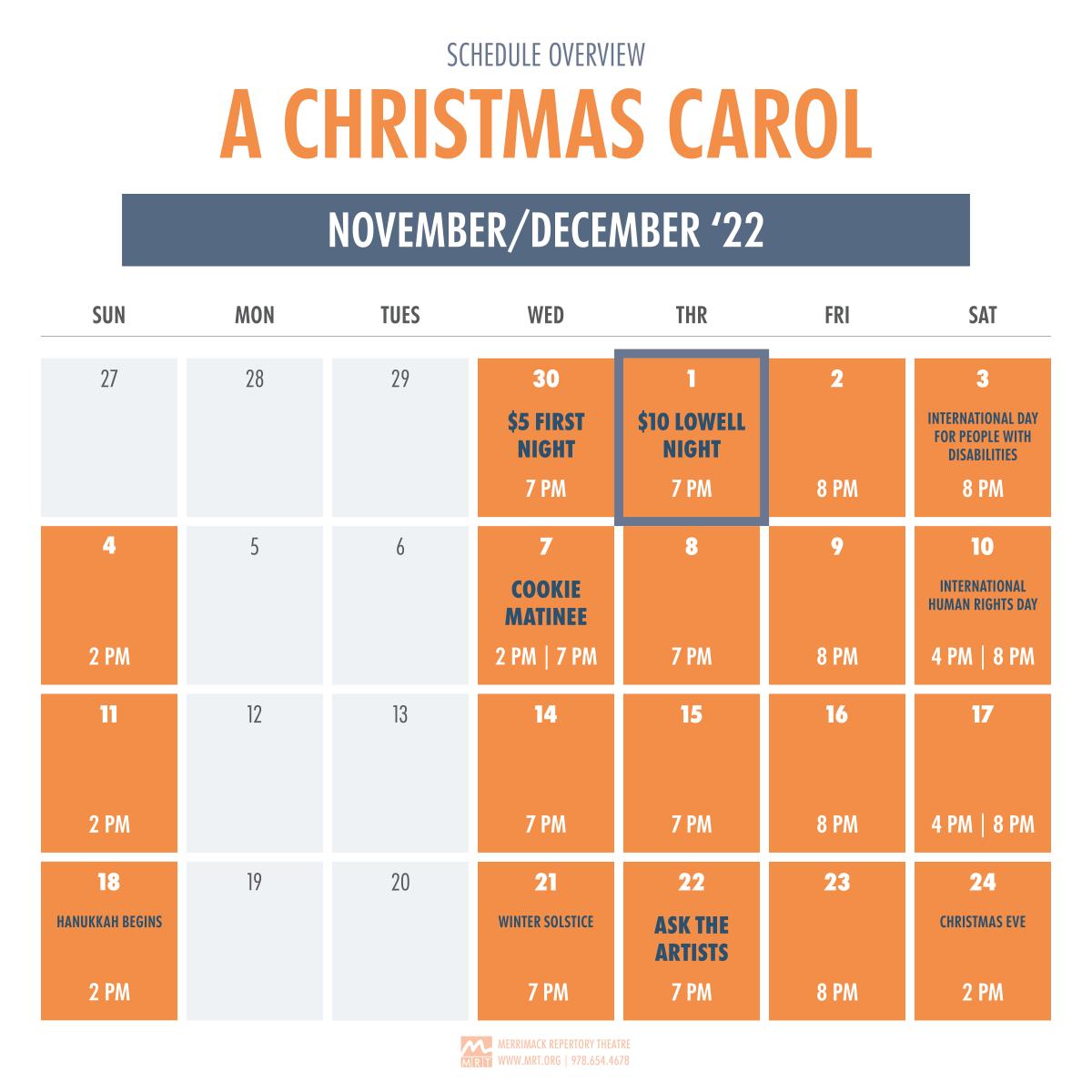 DISCOUNTS
MRTLE - 2 for $30 - Limited seats, Zone D only, promo code MRTLE. Valid only Tue/Wed/Thu/Fri evenings. (Special may end at any time, no refunds, no exchanges.)
Student Discounts - All students $15 tickets to any show in person, by phone, or online. MCC and UML students: $10 tickets. Student ID required to pick up your tickets.
For recurring discounts - $5 First Night; $10 Lowell Night; Educator, Group, Military Discounts, and more - visit the DISCOUNTS page. For further information, contact the Enterprise Bank Box Office at box_office@mrt.org or 978-654-4678.
Creative Team
KAREN MACDONALD (Scrooge)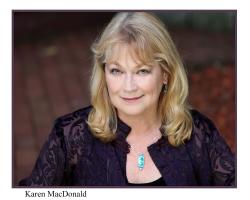 she/her/hers. Karen has been a Boston based actor, director and teacher for many years. She has appeared often at MRT, most recently in Erma Bombeck: At Wits End and The Rise and Fall of Holly Fudge. Local credits include Speakeasy Stage, Huntington Theatre, Lyric Stage, Greater Boston Stage Company, Gloucester Stage, NewRep, Israeli Stage, Commonwealth Shakespeare Company, Trinity Rep, Hartford Stage, Gamm Theatre, the Boston Pops and the Boston Symphony. A founding company member of the American Repertory Theatre she appeared in 73 productions. On Broadway, she understudied and performed the role of Amanda Wingfield in The Glass Menagerie directed by John Tiffany. She has worked nationally from the Wilma Theatre to Berkeley Rep. She received the Robert Brustein Prize for Sustained Achievement in the Theatre and the Elliot Norton Prize for Sustained Excellence. A graduate of Boston University, she teaches acting in the TDM concentration at Harvard University
TOM COINER (Marley, Fred, et. al)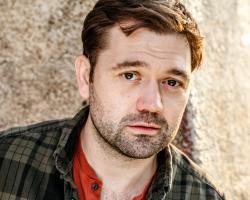 he/him/his. This is Tom's third production at MRT, af-ter Silent Sky and The 39  Steps. A native of Marlborough, he's thrilled to perform in his home state. Recent Theater: The Daughter  in  Law, the Mint Theater; God Said This, Primary Stages and the Humana Festival; The Invisible Hand,Milwaukee Rep; The Full Catastrophe, On Clover Road, Wrecked, Support Group for Men, Contemporary American Theater Festival; Good Men Wanted, New York Stage & Film; Both  Your  Houses,  The  Little  Foxes,  The  Great  Society,  Our  Betters, Asolo Rep. Onscreen: The Good Fight,  Law  &  Order  SVU,  Boardwalk  Empire, The Night Of, Person of Interest, It's Bruno!, and Red Dead Redemption 2. Tom holds a BA from Kenyon College and an MFA from the National Theatre Conservatory. www.tomcoiner.com
KEN ROBINSON (Bob Cratchit, Fezziwig, et. al.)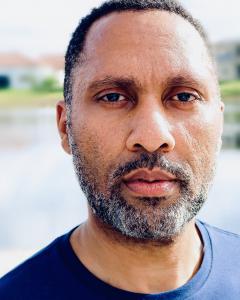 he/him/his. Ken is honored to be back at  Merrimack  Rep after this spring's run of Back  Together  Again:  The  Music  of  Roberta  Flack  and  Donny  Hathaway.  Broadway: Summer:   The   Donna   Summer  Musical;  The  Color  Purple  (2016 Revival); Memphis;  Baby  It's  You! New York: The Life at City Center Encores! Regional: The  Color  Purpleat Sacramento Music Circus; Romeo and Juliet, A Christmas Carol, and Still Ready (which he co-created) at Actors Theater of Louisville; A  Raisin  in  the  Sun at Yale Rep; Once on this Island at Cincinnati Playhouse; Support Group for Men at Contemporary American Theater Festival; Caroline, Or Change at Tantrum Theater; Between Riverside and Crazy at Cleveland Play House; Choir Boy at Marin Theatre Company; The Colored Museum  at  the  Huntington  Theatre  Company. Additional Credits: M.F.A. in Acting from Yale School of Drama; B.A. in Economics from Morehouse College.
CHRISTINA ACOSTA ROBINSON (Mrs. Cratchit, Sister of Mercy, et al.)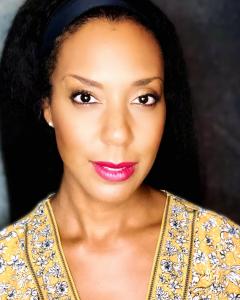 she/her/hers. Broadway: Summer:  The  Donna  Summer  Musical.  Regional Theatre:Natalia  in  The  Gradient  at  St. Louis Rep, Lady Montague in Romeo & Juliet: Louisville 2020 and  Everybody Blackat Actors Theater of Louisville; Ruth in A Raisin  in  the  Sun at Yale Repertory Theater; Erzulie  in Once   on   this   Island at Cincinnati Playhouse; Glinda in The  Wiz at Sacramento Music Circus;    Summer:  The  Donna  Summer  Musical at La Jolla Playhouse; Titania   in   A   Midsummer   Night's   Dream at The Guthrie Theater;Caroline inCaroline,  or  Change  at  Tantrum Theater and The Radio atSyracuse  Stage;  Vera  in Seven Guitars at  Two River Theatre; Bernice in The   Piano   Lesson at Hartford Stage;    Hennie in Romance  in  Hard  Times at Barrington Stage Company;Shug Avery inThe  Color  Purple  at  Milwaukee Repertory Theater;The Unfortunates and  My  Fair  Lady  at  Oregon Shakespeare Festival; Sarah in Ragtime  at  the  Arvada Center;    Death  of  A  Salesman at Yale Repertory Theatre; Alba in The House of the Spirits at Mixed Blood Theatre;Georgia in The Exonerated at Pittsburgh Playhouse.Additional Credits:M.F.A. in Acting from Yale School of Drama. B.A. in Creative Writing from Carnegie Mellon University.
KYOSIN KANG (Past, Present, et al.)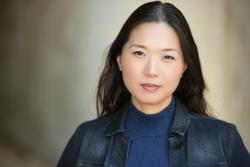 she/her/hers. Kyosin is excited to be making her debut at MRT. She is a Korean-American stage and film actress with a B.A. in sociology from the University of Michigan. She has mainly trained and performed in the vibrant theater community of Washington, D.C. Her most memorable roles include: Among the Dead (Number Four), Spooky Action Theater; American Spies (Ms. Nakayama), Hub Theatre; Mouse on the Move (Nellie Mouse), Imagination Stage; Tunnel Vision (Olexzandra), Venus Theatre; and The Wonderful World of Dissocia (Ensemble), Theater Alliance. During the pandemic, she started writing and creating her own projects, which are available on her website: http://kyosinkang.com. She currently lives in New York.
she/her/hers. In March 2020, Courtney joined MRT, where she has directed The 39 Steps, The Rise and Fall of Holly Fudge, A Woman of the World, and Wild Horses. Commissioned writ-ers under her tenure include Trista Baldwin, Vichet Chum, Kevin Kling, Melinda Lopez, Dael Orlandersmith, and Kalean Ung. Courtney served as Artistic Director of Seattle Children's Theatre (SCT), the nation's leading generator of new work for young audiences. At SCT, she directed Black  Beauty,  The  Miraculous Journey of Edward Tulane, and The Little Prince. Commissioned writ-ers under her SCT tenure include Idris Goodwin, Cheryl West, Allison Gregory, Karen Hartman, Trista Baldwin, Ramon Esquivel, and James Still. Selected di-recting projects: Tiny Beautiful Things at Seattle Rep; the world premiere of Steven Dietz's The Ghost of Splinter Coveat Children's Theatre of Charlotte; and Support Group for Men at Contemporary American Theatre Festival (CATF). Other credits: The Cake; Wild Horses; Not  Medea (CATF); Mr.  Burns,  A  Post  Electric  Play;  On  Clover  Road  (The  Phoenix Theater); Twelfth Night, and T h e   Te mp e s t (Indy Shakes). Prior to SCT, she spent three years as Associate Artistic Director at Indiana Repertory Theatre. She has developed new work at Denver Center Theatre Company, New Harmony Project, Write Now, Dorset Theatre Festival, TheatreWorks (Palo Alto), New Plays for Young Audiences at NYU/Provincetown Playhouse, and The Orchard Project. Other distinctions included Indianapolis Business Journal's Forty Under Forty designation, Cornish College of the Arts Distinguished Alumni Award, and the keynote speak-er at the 2017 International Council of Fine Arts Deans. Ms. Sale is a proud board member of the National Theatre Conference and the theatrical union the Stage Directors and Choreographers Society. She is represented by Paladin Artists NYC. BFA, Cornish College of the Arts. MFA, The University of Texas at Austin.
Shelley Barish (Scenic Designer)
she/her/hers. Shelley Barish is a sce-nic designer working in the Boston and New York Areas. Recent designs: The Wolves, Hold These Truths, Camelot, Becky's  New  Car,  Dear  Elizabeth and Murder for Two (Lyric Stage Company); Matilda (Wheelock Family Theatre); The Irish and How..., 39 Steps, The Incident of  Our  Lady...  (Greater Boston Stage Company); Pipeline, Young Nerds of Color(Central Square); Gideon's Knot (Theatre Row Off-Broadway) The Addams Family, Newsies, Legally Blonde, Cards on The Tab l e (Cortland Repertory Theatre), Mr. Burns (Northeastern University) EEP! Show (New Exhibition Room). Other design credits include: Boom!, Barefoot In  The  Park,  Private  Lives,  Next  Fall,  Neat, Cowboy Versus Samurai (Bristol Valley Theatre); Someone Who'll Watch Over Me, Top Girls, The Real Thing (Bad Habit). Shelley is an Associate Professor at UMASS Lowell and received her M.F.A from Michigan State University. Shelleybarish.com
Becca Jewett (Costume Designer)
she/her/hers. Becca is pleased to make her MRT debut designing costumes for Christmas Carol. Becca is MRT's Costume Shop Manager and a Boston based freelance costume designer and creator. Her most recent credits include costume designer for Sound Inside at Speakeasy, Bowl-mor lanes at Greater Boston Stage and Costume Designer/Draper New Repertory's productions of Trayf, We Will Not Be Silent, Heartland and Blackberry  Winter. She has also been a Dyer/painter at the Santa Fe Opera for the 2019-2021 seasons. She holds an MFA in Costume Design from Boston University.
Brian Lilienthal (Lighting Design)
he/him/his. Previous at MRT: 35 Productions including: I and You,  the  realness:  a  break  beat  play,  Silent  Sky,  45  Plays....  Regional: Over 300 productions including: 60 produc-tions at Actors Theatre of Louisville (with 20 world premieres), Alley Theatre, Arden Theatre Company, Arizona Theatre Company, Capital Rep, Cincinnati Playhouse in the Park, Cleveland Playhouse, GEVA Theatre Center, Gloucester Stage, Hartford Stage, The Huntington Theatre, The Kennedy Center, Milwaukee Rep, Pasadena Playhouse, Playmakers Repertory Theatre, South Coast Repertory, over 30 productions at Trinity Repertory Company, among others. He has won the Los Angeles Ovation Award for light-ing design, as well as the 2016 Artistic Achievement Award from Merrimack Rep, and has been nominated multiple times for Boston's IRNE and Norton Awards. MFA: California Institute of the Arts. Mr. Lilienthal currently teaches lighting design at Tufts University. He is a drummer with a rockabilly/jump blues band. www.BrianJLilienthal.com
Rob Witmer (Composer/Sound Designer)
he/him/his. Rob is thrilled to be returning to MRT, where he re-cently performed the music for Best Summer Ever with Kevin Kling. Other recent credits include: Orfeo et Euridice(Seattle Opera); Dracula (ACT Theatre); Titanish (Seattle Public Theater); Big Love (Seattle Pacific University); The Best  Summer  Ever,  Red  Riding  Hood,  Black   Beauty  (Seattle  Children's Theatre); Midsummer  Night's  Dream  (Seattle Shakespeare Company); The Revolutionists (Whitman College); The Ghost of Splinter Cove (Children's Theatre of Charlotte); and Greenwood (Alvin Ailey American Dance Theater). His sound designs have also been heard at Seattle Rep, Intiman, Spectrum Dance Theater, Village Theatre, and Teatro ZinZanni. Rob is a part-time lecturer in sound design at the University of Washington, and a member of United Scenic Artists, USA 829.
Joel Mercier (Music Director)
he/him/his. Joel is excited to be joining the MRT team once again having just directed the music to Macbeth. As Music Director and/or Arranger, favorite re-gional credits include The Full Monty and A Christmas Carol (Palace Theatre, NH), The Secret Garden, My Fair Lady, and The  Hunchback  of  Notre  Dame  (Idaho Shakespeare Festival), Chicago, Annie, and The Spitfire Grill (Northern Stage, VT), Inspire (American Music Theatre, PA), Les  Misérables  (Great  Lakes Theatre, OH) which won the Cleveland Critics & Broadway World Award for Best Music Director, as well as supervising several special concerts at NYC's Duplex, Westbeth Off-Broadway, and Nokia Theatre Times Square. Now a NH resident, Mercier spent 6 seasons as the Resident Music Director at New London Barn Playhouse, 3 years as a Guest Artist in the Dartmouth College Theatre Department, and has been the Producing Artistic Director of the North Country Center for the Arts at Jean's Playhouse since 2017. joelmercier.comfor more info.
Susan Hudspeth (Stage Manger)
she/her/hers. Proud member of Actor's Equity Association since 1998. As always, this is for you Mom.
Jordan E. Moore (Assistant Stage Manager)
she/her/hers. Jordan is thrilled to making her MRT debut! Favorite regional credits include: Hysterical!,  Athena, and The  Suburbs  (Thrown Stone Theatre Company) and It's A Wonderful Life: A Live Radio Play (Pasadena Playhouse). She was also the Production Coordinator for Oregon Shakespeare Festival's digital production of The  Cymbeline  Project  on Episodes 5 through 10. She has done various work at theaters such as NewYorkRep, American Theater Group, Boston Court Pasadena, Musical Theatre West, the Old Globe, and the John F. Kennedy Center. Proud AEA Member. MFA: CalArts. www.jordanemoore.com
Photos
"A Christmas Carol" By Charles Dickens Adapted and Directed by Courtney Sale. DEC 3-DEC 24, 2022.