Details
Fannie Lou Hamer and her Most Famous Quotes
Fannie Lou Hamer (1917-1977) was a civil rights activist whose passionate depiction of her own suffering in a racist society helped focus attention on the plight of African-Americans throughout the South. Learn more at history.com and biography.com. 
"Nobody's free until everybody's free."
"I am sick and tired of being sick and tired."
"Hate won't only destroy us. It will destroy these people that's hating as well."
"Sometimes it seem like to tell the truth today is to run the risk of being killed. But if I fall, I'll fall five feet four inches forward in the fight for freedom. I'm not backing off."
"When I liberate myself, I liberate others. If you don't speak out ain't nobody going to speak out for you."
"Righteousness exalts a nation. Hate just makes people miserable."
"Never to forget where we came from and always praise the bridges that carried us over."
Creative Team
Fannie Lou Hamer: Speak On It!
Merrimack Repertory Theatre
Courtney Sale, Nancy L. Donahue Artistic Director
And
Bonnie J. Butkas, Executive Director
Present
Fannie Lou Hamer: Speak On It!
Adapted by Cheryl L. West from her play, Fannie
With Yewande Odetoyinbo* and Andrés Amitai Wilson
Costume Design by A. Lee Viliesis
Arrangements by Felton Offard
Music Director/Additional Arrangements by Andrés Amitai Wilson
Production Stage Manager – Becca Freifeld*
Directed by Malika Oyetimein
*The actor and stage manager are members of Actors' Equity Association, the Union of Professional Actors and Stage Managers in the United States.
An MRT digital-only performance available October 23-26, 2020, at Broadway on Demand.
Originally commissioned and developed by The Goodman Theatre and Seattle Repertory Theatre
Fannie Lou Hamer, Speak On It! is produced by special arrangement with BRET ADAMS, LTD., 448 West 44th Street, New York, NY  10036.

CAST
Yewande Odetoyinbo as Fannie
Andrés Amitai Wilson – Musician

ADDITIONAL STAFF
Lee Viliesis - Production Manager
Carter Miller – Lighting and Sound Supervisor
Bekah Rudinec – Sound Mixer
Raysam Donkoh-Halm – Video Editor
Kevin Hanley - Production Assistant
Kaitlyn Crockett - Zoom Operator (pre-show talk)

THANK YOU
Carl Proulx
John Dyson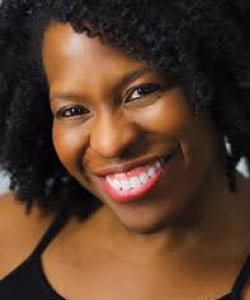 (Fannie) Yewande is a native of Detroit, MI, and a proud graduate of Howard University, where she earned a B.F.A. in Musical Theatre and became a member of Sigma Alpha Iota. She also earned an M.F.A. in Musical Theatre Performance from the Boston Conservatory at Berklee. Some of her favorite performances include roles in Caroline or Change (title role); Parade (Moonbox Productions); Breath and Imagination (Front Porch Arts Collective/Lyric Stage Company, IRNE AWARD WINNER); The View Upstairs (SpeakEasy Stage); The Wiz and Little Shop of Horrors (Lyric Stage Company); Hair (New Rep); the national tour of Bob Marley's Three Little Birds (Adventure Theatre); Trav'lin: The 1930s Harlem Musical (Seven Angels Theatre); Show Boat (Reagle Music Theatre and Fiddlehead Theatre); Passing Through (Goodspeed Opera House); Finish Line, The Gay Agenda (Boston Theatre Company); and In The Heights, Seussical, and Ragtime (Wheelock Family Theatre). It is her lifelong dream not only to perform and teach theatre to inner-city youth, but also to open a performing arts school in Nigeria.  She thanks the Lord for His many blessings and her family (especially Mom, Dad and Yemisi) and friends for their love and support. Special thanks to Courtney and the MRT family; Malika, the best director ever; and of course, to Fannie Lou for her strength and perseverance!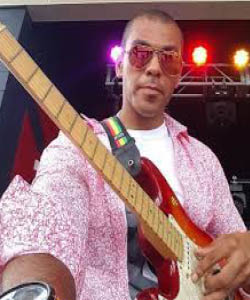 (Musician/Arranger) Andrés is thrilled to return to the MRT after playing guitar for Little Orphan Danny in 2018. Named after the Spanish guitarist, Andrés Segovia, Andrés has been performing music throughout the United States, Canada, Europe, and Israel since his teens, in all genres from jazz to heavy metal. His debut album, INK & SOUND (2006), was named one of Boston's top five by Metronome Magazine in 2007, the follow-up acoustic project is on Bandcamp, and Andrés is currently recording Black Orpheus, an instrumental guitar album. In addition to carrying out guitar duties for productions of shows like Mamma Mia and Jesus Christ Superstar, Andrés is a sideman who has recorded and performed with a diverse crop of artists, including avant-garde composer Asia Mei, NYC hip-hop artist Dell Wells, blues-singer Jennifer Porter, and the Grammy Award-winning reggae artist King Mas. A Billerica native, Andrés teaches English and music at the Roxbury Latin School in Boston, where he lives. He holds a B.M. from the Berklee College of Music, a M.A. from Columbia University, and a Ph.D. in Comparative Literature from UMass-Amherst. When not playing music, he can usually be found being silly with his two kids or practicing yoga.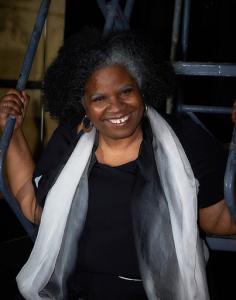 (Playwright) Cheryl L. West was born in Chicago in 1965. She holds three academic degrees, one of which is from the University of Illinois at Champaign-Urbana. Prior to her work as a playwright, she was a teacher and social worker. She is the recipient of several awards such as the Charlotte B. Chorpenning Playwright Award (2016) honoring the canon of work she has created,  the American Alliance For Theatre & Education Distinguished Play Award (2016 - Akeelah and the Bee), and the Susan Smith Blackburn Prize. Her plays include Pullman Porter Blues, Jar the Floor, Before It Hits Home, Holiday Heart, and Play On!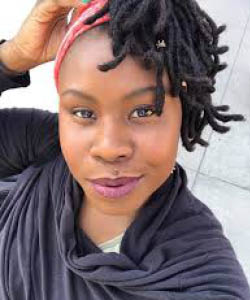 (Director) Malika is a disabled artist who received her MFA from The University of Washington's School of Drama. She is also a member of the Directors Lab at Lincoln Center Theater. She was featured in Seattle's City Art Magazine 2016 Future List, Cross Cut 2017, and her productions of Bootycandy (2016) and Hoodoo Love (2017) were nominated for Gregory Awards: Best Production. She is also the co-adapter and director of Dr. Maya Angelou's I Know Why the Caged Bird Sings (Book-It Repertory Theatre), which garnered a Gregory Award nomination for Best Director. Select directing credits: How I Learned What I Learned (Arden Theatre Co.); the workshop production of The First Deep Breath (National Black Theatre); The Bitter Game (Wallis Annenberg); Eclipsed (Southern Repertory Theatre); the world premiere of WHITE (Theatre Horizon); Barbecue, Bootycandy (Intiman Theatre Festival; And In This Corner: Cassius Clay (Seattle Children's Theatre). It is an intense honor to be telling the story of such an inspirational and heroic woman.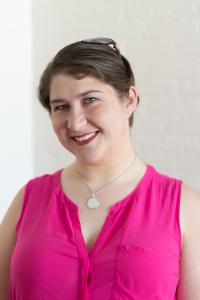 (Costume Designer) Credits Include: The 2016 National Tour of Fame!, 45 Plays for 45 Presidents, Home of the Brave (Associate Designer), Tinker to Evers to Chance, It's A Wonderful Life: A Live Radio Play, This Verse Business (Staring Gordon Clapp), and Stella and Lou (Merrimack Repertory Theatre), Silent Sky (Merrimack College), The Adventures of Tom Sawyer (Dorset Theatre Festival), The Complete Works of William Shakespeare: Abridged and Godly Creatures (The Hub Theatre Company of Boston), Our Town (Riverside Theatre Works), Forbidden Broadway, Shout! The Mod Musical, Annie, The Producers, and Nunset Boulevard (The Arundel Barn Playhouse), Hansel and Gretel's Grim Tale and Romeo and Juliet (Virginia Stage Company Educational Tour). Education: BFA Theater Design, Rutgers University. Mason Grass School of the Arts. Lee is the Production Manager and Costume Shop Manager for Merrimack Repertory Theater, and has worked in other costume shops including: Dorset Theatre Festival, Theatre by The Sea, Virginia Stage Company and Opera Theater of St. Louis. www.aleeviliesis.com
(Production Stage Manager) MRT: Maytag VIrgin; Cambodian Rock Band; Slow Food. Regional credits include Cloud 9 (Central Square Theater); Cardboard Piano (regional premiere); Straight White Men (regional premiere); Two Jews Walk into a War, Man of La Mancha, Oleanna, Thurgood (original run & on tour), Fiddler on the Roof, and Good (New Repertory Theatre); Dancing at Lughnasa (Gloucester Stage Company); Every Brilliant Thing (SpeakEasy Stage Company); Barbecue (Lyric Stage Company of Boston); Shoes On, Shoes Off (Brandeis Department of Theater Arts); and Romeo & Juliet and Evil Dead: The Musical (Arts After Hours); among others. Ms. Freifeld was a Stage Management intern at MRT during the '10-'11 season, and is delighted to return as a member of Actors' Equity Association.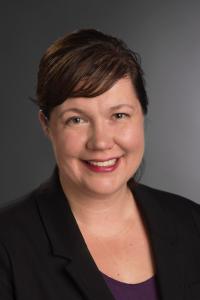 (Executive Director) Bonnie most recently served as the Senior Director of Foundation Relations at Rochester Institute of Technology, where she led the university's strategic efforts to secure funding from private and family foundations. During her tenure, RIT secured its first significant gifts from the Howard Hughes Medical Institute, the Bill and Melinda Gates Foundation, and the Henry Luce Foundation. Prior to RIT, she was the Director of Development at Geva Theatre Center in Rochester, NY overseeing five years of unprecedented growth in the company's contributed income and playing a key role in a successful $10 million capital campaign to renovate the building and grow the theatre's endowment. In New York City, she served as the Director of External Relations at the York Theatre Company, the Director of Development and Communications at TADA! Youth Theatre, Directing Assistant on The Lion King on Broadway, and the co-founder of Lexington Dance Collective. Prior to NYC, she was the Managing Director of Bristol Valley Theater in Naples, NY. Butkas was raised in the Finger Lakes region of Western New York and holds degrees in Journalism and Dance from the University at Buffalo. She volunteered with the Association of Fundraising Professionals of Genesee Valley, Girl Scouts of Western New York, and the YWCA of Rochester & Monroe County. In Fall 2016, she co-founded Action Together Rochester. She serves on the MCC's Academic Arts Center Advisory Board and lives in Westford.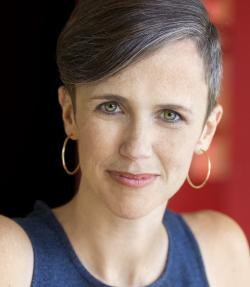 (Artistic Director) Courtney Sale joined MRT as the Nancy L. Donahue Artistic Director this year after serving as the Artistic Director of Seattle Children's Theatre (SCT), the nation's leading generator of new work for young audiences. At SCT, she directed Black Beauty, The Miraculous Journey of Edward Tulane, and The Little Prince. Commissioned writers under her tenure include Idris Goodwin, Cheryl West, Allison Gregory, Karen Hartman, Trista Baldwin, Ramon Esquivel, and James Still. Recent directing projects: Tiny Beautiful Things at Seattle Rep, the world premiere of Steven Dietz's The Ghost of Splinter Cove at Children's Theatre of Charlotte, and Ellen Fairey's Support Group for Men at Contemporary American Theatre Festival (CATF). Other credits include The Cake; Wild Horses; Not Medea (CATF); Mr. Burns, A Post Electric Play; On Clover Road (The Phoenix Theater); Twelfth Night and The Tempest (Indy Shakes); and Zen Prayers & Songs (Fusebox), written and performed by Kirk Lynn.
Prior to SCT, she spent three years as Associate Artistic Director at Indiana Repertory Theatre, where directing credits include the world premiere of April 4, 1968:  Before We Forgot How to Dream, The Mountaintop, The Mousetrap, Jackie & Me, And Then They Came for Me, The Giver, and two iterations of A Christmas Carol. With the Duplicates, she co-created The Fictional Life of Historical Oddities, September Play, The Man with the Dancing Eyes, and The Poison Squad (Austin Critics Award). She has developed new work at Denver Center Theatre Company's Summit New Play Festival, The New Harmony Project, Write Now, Dorset Theatre Festival, TheatreWorks (Palo Alto), New Plays for Young Audiences at NYU/Provincetown Playhouse, and The Orchard Project.
Other distinctions included Indianapolis Business Journal's Forty Under Forty designation, Cornish College of the Arts Distinguished Alumni Award, and the keynote speaker at the 2017 International Council of Fine Arts Deans. She has taught at Summer at Cornish College of the Arts, Seattle Children's Museum, Temple College, and the University of Texas at Austin.
Ms. Sale is a proud member of the National Theatre Conference and the theatrical union the Stage Directors and Choreographers Society. She is represented by Abrams Artists NYC. BFA, Cornish College of the Arts. MFA, The University of Texas at Austin.
Video
MRT Presents Fannie Lou Hamer: Speak On It!
Pre-show talk before Fannie Lou Hamer: Speak On It!
SMITHSONIAN Fannie Lou Hamer, a voting rights activist, suffered unspeakable violence and intimidation at the hands of white supremacists and police. (4:33)
ARTISTIC DIRECTOR COURTNEY SALE INTERVIEWS PLAYWRIGHT CHERYL L. WEST: Courtney Sale interviews celebrated playwright Cheryl L. West (Before It Hits Home, Pullman Porter Blues, Play On!). In less than 10 minutes, they discuss her personal writing process, how she collaborates with theatres like MRT, and why she feels the pandemic may be an opportunity.
FANNIE LOU SPEAKS: "We have never accepted slavery. We know we had to live under it, but we never wanted it. This flag is drenched with our blood." (:58)
FANNIE LOU: Sick and Tired (8:00)
AMERICAN EXPERIENCE: Fannie Lou Hamer's congressional testimony. "Former sharecropper Fannie Lou Hamer's Congressional testimony is so powerful that President Johnson calls an impromptu press conference to get her off the air. But his plan backfires."