Details
Running time: Approximately 90 minutes with no intermission
Warming: This performance utlizes strobe lighting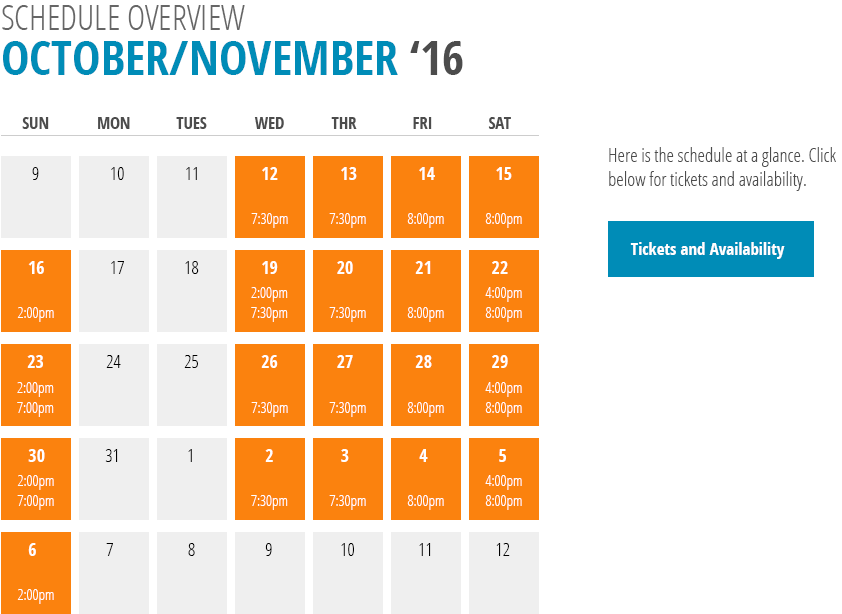 DATES TO NOTE
$5 Night - Wednesday, October 12, 7:30 pm
Educator Night - Thursday, October 13, 7:30 pm
Lowell Night - Wednesday, October 19, 7:30 pm
Commuity Conversations - Wednesdays, October 19, 26, Nov. 2
Ask the Artists - every Thursday
A post-show Q&A with the people responsible for putting the show together
Child Care - Saturday, October 22, 4:00 pm
Ladies Night - October 27, 7:30 pm
Chocolate, wine, and a show
Creative Team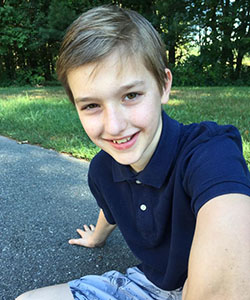 MRT: Debut. Regional: Once On This Island, Middlesex Community College Children's Theatre; Dragons of the Winds, Peter Pan, Little Mermaid, Snow White, Pelham Youth Community Theatre (Penguin Players). Education: Lowell Catholic. Other: Trevor has a black belt in Kempo Karate and loves songwriting, singing, animals, horror stories, and fishing.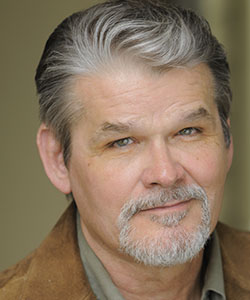 MRT: Debut. Regional: The Grapes of Wrath , Zorro, God's Man In Texas, The Miracle Worker, Southern Cross, Carapace, Medea, The Alliance Theatre; Richard II, Hamlet, Tartuffe, Twelfth Night, A Midsummer Night's Dream, A Christmas Story, Georgia Shakespeare Festival; Bus Stop, Charley's Aunt, Far East, Theatre in The Square;  To Kill A Mockingbird, Of Mice and Men, Last Night of Ballyhoo, The Living, Georgia Ensemble Theatre;  The Chase, A Confederacy of Dunces, Dividing The Estate, The Savannah Disputation, Theatrical Outfit: 13th of Paris, The Horizon Theatre; Dracula, A Body of Water, Betrayal, The Aurora Theatre; The Goat, The Pillowman, Actors Express. The Old Globe Theatre, The Acting Company, The McCarter Theatre, People's Light and Theatre Company, Mill Mountain Stage, and The Hippodrome State Theatre. Awards: Suzi Bass Award for performance as Louis De Rougemont, . Other: Mr. Kincaid very happily married to the beautiful and gifted actress Tess Malis Kincaid and is the very proud father of the remarkable Barbara Rose Kincaid.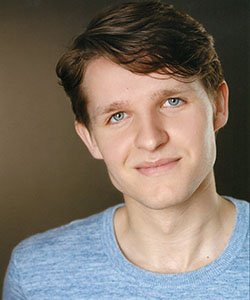 MRT: Debut. Off-Broadway/ New York: Nothing, The Tank; The Wedge Horse, Fault Line Theatre Co.; Of Mice and Men, Bay Street Theatre; A Midsummer Night's Dream, Capital Repertory Theatre. Regional: 4000 Miles, Fly, A Christmas Carol, Playhouse in the Park; Taking Shakespeare, Band Geeks!, Human Race Theatre Co.; Girlfriend, Wellfleet Harbor Actors' Theatre. Film/TV: The Ides of March, Lionsgate; A Kind of Murder, Killer Films; Six Degrees of Murder, Investigation Discovery; Suddenly Rich, TLC. Education: Miami University, BA Theatre '11. Awards: Best Experimental, United Solo-NYC; Rising Star, League of Cincy Theatres; Fringe First, San Diego Fringe Festival. Other: Jon is the founding artistic director of Unity Productions in NYC. Winning awards and critical acclaim as an actor, musician, director, writer, and producer, Jon continues to expand on his career in the arts.
Rachel Napoleon (Younger Woman)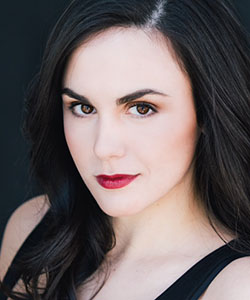 MRT: Debut. Off-Broadway: Fashions for Men, Mint Theatre; Orbiting Astral Borders, NY Fringe Festival. Regional: June Moon, Williamstown Theatre Festival. Flim/TV: Sobrevivo, Call Sheet, The Blacklist, Good Girls Revolt. Education: BA in theatre performance from Western Michigan University. For my family and friends, (my heart and soul) and for the real Abigail, may you be forgiven.
Celeste Oliva (Older Woman)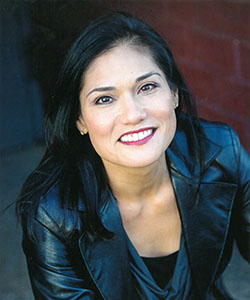 MRT: It's a Wonderful Life (Sally Applewhite/Mary Hatch). Off-Broadway/New York: Shear Madness (Davenport Theatre). Regional: Arcadia (Hannah James), Grounded (The Pilot), Nora Theatre; Rich Girl (Maggie), Becky's New Car (Becky), Chinglish (Xi Yan), Lyric Stage; Reconsidering Hanna(h) (Hanna(h)), Boston Playwrights Theatre; Shear Madness (Barbara DeMarco), Charles Playhouse. Film/TV: November Criminals, Bleed for This, Olive Kitteridge, Sex Tape, The Sins of the Preacher, The Company Men, Brotherhood, The Waterfront, Sexting in Suburbia, The Edge of Darkness, The Invention of Lying, The Woman, 21, Gone Baby Gone, Mystic River. Awards: IRNE, Best Actress 2013 Chinglish; Best of Boston, Best Actress 2013. Nominations: Grounded, IRNE nomination 2015; Grounded (2014), Chinglish (2012), Elliot Norton nomination.
Roberto Aguirre-Sacasa (Playwright)
Roberto Aguirre-Sacasa is an award-winning playwright, comic book and screenwriter. His plays include Good Boys and True (2econd Stage Theatre), and Based on a Totally True Story (Manhattan Theatre Club). Mr. Aguirre-Sacasa was brought in to help overhaul the infamous Broadway musical, Spider-man: Turn Off the Dark, his adaption of Bret Easton Ellis's novel American Psycho ran on Broadway this past season, and he is writing the book to the Broadway-bound musical version of Magic Mike. Mr. Aguirre-Sacasa's television credits include the Emmy-nominated HBO series Big Love, HBO's Looking, Fox's Glee, and Supergirl on CBS. For MGM Films, he wrote a new version of the horror classic Carrie, as well as a remake of serial-killer thriller, The Town that Dreaded Sundown. For Marvel Comics, Mr. Aguirre-Sacasa wrote the monthly adventures of The Fantastic Four (Harvey Award, Best New Talent), The Sensational Spider-man, Nightcrawler, and an adaption of Stephen King's epic novel The Stand. As Chief Creative Officer for Archie Comics Publications, he scripts their titles Afterlife with Archie and Chilling Adventures of Sabrina. With Warner Brothers Television, he is producing Riverdale, a new television series based on the Archie characters for the CW that begins in January 2017.
MRT: Debut. Regional: Peribañez (Quantum Theatre, Pittsburgh) [co-directed with Megan Monaghan Rivas], Johanna: Facing Forward (Cleveland Public Theatre); Wit (Suzi Bass Nomination - Outstanding Production) and Mariela in the Desert (Aurora Theatre, Atlanta); In Love and Warcraft (Halcyon Theatre, Chicago); The New World (Shakespeare Festival of St. Louis); Baltimore, Luck of the Irish, Water by the Spoonful, and the upcoming Mr. Burns: A Post-Electric Play (The University of Iowa). His playwriting debut, Johanna: Facing Forward, was awarded second prize in the 2015 Repertorio Español MetLife Nuestras Voces National Playwriting Competition. Proud member of Merrimack Repertory Theatre's Patriot Program, co-founder of the Latinx Theatre Commons, and a Usual Suspect with New York Theatre Workshop. He is a member of the Dramatists Guild and an associate member of the Stage Directors & Choreographers. Graduate of University of California at Santa Cruz, the University of Washington School of Drama, and is Assistant Professor of Directing at the University of Iowa.www.TlalocRivas.com
James J. Fenton (Scenic Designer)
MRT: The Outgoing Tide, The Devil's Music: The Life and Blues of Bessie Smith, Mrs. Mannerly. Off-Broadway/New York: Southern Comfort, The Musical, Public Theatre; Promising (World Premiere), Third Rail, Drop Dead Perfect (World Premiere), Fall to Earth (New York Premiere), When we Met (World Premiere), Academia Nuts (NYMF2014 Best Musical); InProximity Theatre Co. Regional: Peter and the Starcatcher, Arkansas Rep; The Devil's Music, RMTC; Dancing Lessons (World Premiere), Kunstler (World Premiere), Hudson Stage; The How and The Why, Baskervilles, Greetings, Penguin Rep; Around the World in 80 Days, Theatre Squared. Film/TV: Wizard of Lies, HBO Film; Blindspot, NBC Pilot. www.jamesjayfenton.carbonmade.com
Anne Kennedy (Costume Designer)
MRT: The Realness: a break beat play. Off-Broadway: Floyd and Clea Under the Western Sky, Playwrights Horizons; The Mistress Cycle, NYMTF; Walk Two Moons, Lucille Lortel; Opus, Boy, Primary Stages; Blind, Rattlesitck. Regional: Vanya and Sonia and Masha and Spike, St. Louis Rep.; As You Like It, Center Stage; Intimate Apparel, Chautauqua; The History of Invulnerability, Cincinnati Playhouse; Two Things You Don't Talk About at Dinner, Denver Center; Sarah Plain and Tall, Dallas Theatre Center; Assassins, Playmaker's Rep; The Glass Menagerie, The Old Globe; False Creeds, Alliance; Geometry of Fire, NYSF; The Goat or, Who is Sylvia?, Arena Stage; Tribes, Guthrie; Nijinsky's Last Dance, Berkshire Theatre Festival; Light in the Piazza, Philadelphia Theatre Co.; The Last Goodbye, Williamstown Theatre Festival; The Clean House, Woolly Mammoth; Passion, Sunday in the Park with George, Sondheim Celebration/Kennedy Center; among others. Awards: Helen Hayes Nominations: Urinetown, Side Show, The Fix. Multiple productions at The Juilliard School of Drama.
Maria-Cristina Fuste (Lighting Designer)
MRT: Debut. Off-Broadway/New York: PROSPECT by Octavio Solis & directed by Elena Araoz, Boundless Theatre Company; El dictador: La caída de Rafael Trujillo, Teatro Círculo; Drawn and Quartered, INTAR; Quijote & The Feast of the Goat, Spanish Repertory Theatre; among many. Regional: In The Heights, Real Women Have Curves, Aurora Theatre, Georgia; Mariela in the Desert, Aurora Theatre, GA/LATC, CA; Yo soy Latina, Crossroads Theatre, NJ; among many. International: The Feast of the Goat, Teatro Nacional, Colombia; La Gringa, Teatro Nacional, Colombia/ Bolivia; Los Cabellos de Absalón, Teatro Naciona, Dominican Republic/ Juarez, Mexico.  Opera: Madamma Butterfly, Don Pascuale & L'elisir D'amore, Ópera de Puerto Rico, PR; Godspell, The Giver, Wrinkle in Time, Teatro Caribeño; among many. Education: BA in Theatre from the University of Puerto Rico, MFA in Lighting Design from NYU Tisch School of the Arts. Other: Founder and Artistic Director of Boundless Theatre Company in NY/PR. Resident Lighting Designer at Teatro Círculo, NY.
David Remedios (Sound Designer)
MRT: Home of the Brave; I and You (also at 59E59); Out of the City (IRNE Award nomination); Oceanside; The Best Brothers; Year Zero (original music and sound); Two Jews Walk Into a War...; . The Blonde, the Brunette, and the Vengeful Redhead Recent: Uncanny Valley, Stoneham Theatre; The Totalitarians, Gloucester Stage; Love's Labour's Lost, Commonwealth Shakespeare Company; Not Medea, Contemporary American Theater Festival; Orlando, Opera House Arts; MIT's Moving Day! Centenary Celebration; Freud's Last Session, New Repertory Theatre; Rhinoceros, Boston Playwrights' Theatre; Violet, SpeakEasy Stage Company; The Winter's Tale, Actors' Shakespeare Project; Buyer & Cellar, Lyric Stage Company. Regional: Huntington Theatre Company; American Repertory Theatre; Portland Stage; The Studio Theatre; Theatre for a New Audience; La Jolla Playhouse; Berkeley Rep; CENTERSTAGE Baltimore; Cincinnati Playhouse. International: Festivals in Bogotá, Paris, Hong Kong and Edinburgh. Awards: IRNE, Connecticut Critics Circle, Elliot Norton. David is a proud member of United Scenic Artists Local USA 829, and of MRT's Artistic Patriot Program. remediossound.com
Photos
All photos by Meghan Moore.
Read more about the show.
Click on any image below for a slideshow of larger images.
Reviews
Nashua Telegraph: "The show is a wonderful blend of heart-quickening spookiness, surprising moments of humor, glimpses of romance and desire, and every emotion under the sun – or moon."
On Boston Stages: "Abigail/1702 is a well-constructed, well-executed horror thriller that serves as a proper sequel to the events in Arthur Miller's The Crucible...The playwright's imagination and the work of the director and designers brings the horrors of a scandalous time in this area's history to vivid life."
New England Theatre Geek: "…if you are looking for a mature and thoughtful fright, Abigail/1702 is your play."
Broadway World: "Playwright Roberto Aguirre-Sacasa knows his way around a horror story and MRT pushes all of the right buttons in Abigail/1702."
Lowell Sun: "delicious plot twists...sharp direction...(a set that) beautifully captures the natural textures of early 18th century New England..."
Arts Fuse: "…MRT's absorbing production is an admirable rarity — a sequel that does right by the spirit of its inspiration, in this case one of Arthur Miller's most enduring plays."