Details
Select seats (PINK ■ ZONE D seats only), strictly limited availability.
No exchanges, no refunds. Thank you.
More details here
$10 OFF MOST SEATS WITH PROMO CODE CELEBRATE 
$10 off any seat except SuperSaver seats. Valid for performances Nov. 28 - Dec. 16 only. No refunds, no exchanges.
Buy Tickets
Show is approximately 2 hours and 15 minutes, with an intermission.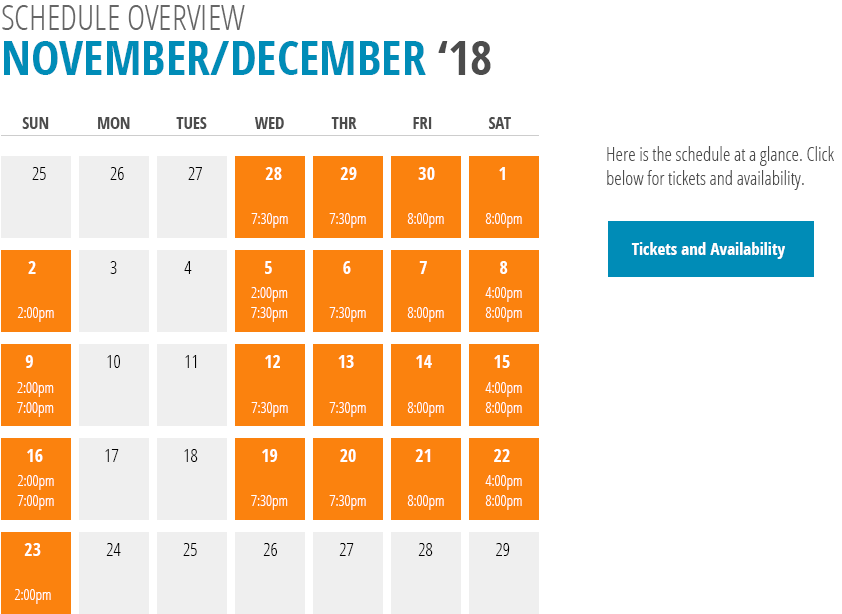 Events
$5 NIGHT: November 28, 7:30 pm (Tickets on sale at 4:30 pm)
TALK BACK WITH HISTORIAN ROBERT FORRANT: November 29, post-show
WINE DOWN FRIDAY: November 30, post-show
MRTEA: December 2, 1:30 pm
COOKIE MATINEE: December 5, 1:30 pm
LOWELL NIGHT: December 6, 7:30 pm (Tickets on sale at 4:30 pm)
ASK THE ARTISTS POST-SHOW DISCUSSION: December 6 and 13
EDUCATOR & MILITARY DISCOUNT DAY: December 8, 4:00 pm
LADIES NIGHT: December 13, 6:00 pm (must RSVP)
OPEN CAPTIONING: December 16, 2:00 pm
Click here for more information about the events above.
Creative Team
Alexis Bronkovic (Elizabeth Darcy)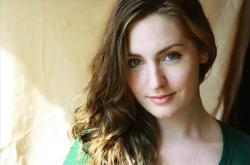 MRT: Silent Sky (Henrietta Leavitt). Off-Broadway/New York: The Big Broadcast, The Barrow Group Theatre; Tiny Geniuses, Fringe NYC at the Here Arts Center. Regional: Born Yesterday (Billie Dawn), Guthrie; Amadeus (Constanze), Maltz Jupiter Theatre; A Christmas Carol (Belle), Actors Theatre of Louisville; Postwave Spectacular, Heist, Humana Festival ATL. Web-series: 2Some, Rainbow Ruthie. TV: Blacklist, Younger, The Affair, Royal Pains, Blue Bloods. Film: Oleander, Jimmy & Don, Veritaphobia, On Settling Down, Julia. Education: BA Theatre Performance from Marymount Manhattan College, Actor's Theatre of Louisville Apprentice Company Alum. Other: Thrilled to be back at MRT. So much love and thanks to her Rats and Fire Dragon.
Amanda Collins (Mary Bennet)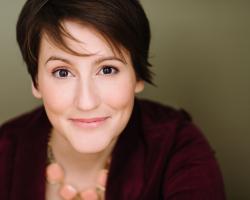 MRT: Debut. Regional: Old Money (Commonwealth Shakespeare Company); To Kill A Mockingbird, The Totalitarians, Out of Sterno (IRNE Nomination, Best Actress), This Is Our Youth, 9 Circles (Gloucester Stage); Back the Night, Elemeno Pea (Boston Playwrights); Women Who Mapped The Stars, Saving Kitty (with Jennifer Coolidge), The Life of Galileo (Central Square Theater); A Behanding in Spokane, The Bald Soprano, Speech and Debate, Shortstack, Colorado, What Then (Wellfleet Harbor Actors Theater); The Seagull (Harbor Stage/Modern Theatre); Fun Home, Men on Boats, My Name Is Asher Lev (Cape Rep); Taste of Sunrise (Wheelock Family Theater); When The World Was Green, An Ideal Husband (American Stage, Florida); Jester's Dead (The Outfit in NYC). She was a founding member of Harbor Stage Company. Television: Olive Kitteridge (HBO), Castle Rock (Hulu), and Boston's Finest (ABC Pilot). Film: Sea of Trees.
Jesse Hinson (Fitzwilliam Darcy)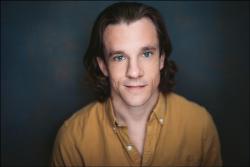 Jesse is excited to be making his Merrimack Repertory Theatre debut.  Speakeasy Stage Company: Shakespeare in Love.  Actors' Shakespeare Project: Exit the King, The Tempest, The Winter's Tale, King Henry VI, Part 2, The Comedy of Errors, As You Like It, Pericles, Twelfth Night, Antony and Cleopatra. New Repertory Theater: The Whipping Man, Holiday Memories. Greater Boston Stage Company: Seminar, Miracle on 34th Street. The Sandra Feinstein-Gamm Theater: As You Like It, Arcadia, The Winter's Tale, Morality Play.  Berkshire Theatre Group: The Puppetmaster of Lodz, Moonchildren, Macbeth, The Einstein Project, A Christmas Carol. Georgia Shakespeare: Twelfth Night, Romeo and Juliet, Macbeth, Much Ado About Nothing, Coriolanus, Cymbeline. Jesse earned an MFA in acting at Brandeis University and a BA in theatre at Oglethorpe University in Atlanta, GA. He is an assistant teaching professor at Northeastern University.
Katie Grindeland (Lydia Wickham)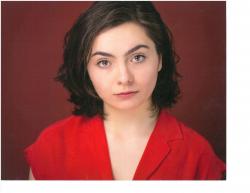 Katie is so excited to make her MRT debut. Her previous stage credits include Romeo and Juliet, The Scarlet Letter, and Good (New Repertory Theatre), Stuart Little (Wheelock Family Theatre), Jesus Moonwalks the Mississippi and An Issue of Blood (Central Square Theatre), La Llorona (Fresh Ink Theatre), A Midsummer Night's Dream (Hampshire Shakespeare Company), and Nosferatu, The Vampyr (Milky Way Coffee Roasters). She also freelances as an educator, playwright, and props artist and scenic assistant in the Boston area with companies such as New Repertory Theatre, American Repertory Theatre, Bridge Repertory Theatre, Fresh Ink Theatre, and more. Co-founder of Milky Way Coffee Roasters. Emerson College Class of 2016. Thanks to Bridget for the opportunity, and to Michael H, Sloth, and her mom and sister for their support, love, and wine.
Shawn K. Jain (Charles Bingley)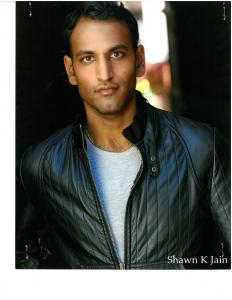 MRT: Debut. Regional: American Repertory Theater (Charlotte's Web, Assistance, Our Town), New Repertory Theatre (Heartland, upcoming), Moscow Art Theater (Fear and Misery in the Third Reich), Constellation Theatre (The Fire and The Rain), WAM Theatre (Honor Killing), Prince George's County Shakespeare (Twelfth Night), Source Festival in Washington, D.C. Training: MFA in Acting from A.R.T. Institute at Harvard University/Moscow Art Theater School Online: @shawnjain on Twitter and www.shawnkjain.com.
Veronika Duerr (Anne de Bourgh)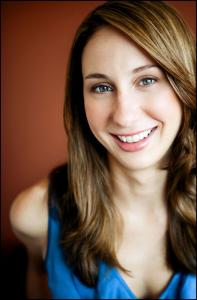 MRT: Going to See the Kid (Ellis Elliot), 45 Plays for 45 Presidents, Home of the Brave (Marianne), It's A Wonderful Life (Lana Sherwood). Regional: Tall Girls (World Premier), Spoon Lake Blues (World Premier), Alliance Theatre; Bob: A Life in Five Acts, Geva Theatre; Romeo and Juliet (Juliet), As You Like It (Rosalind), Twelfth Night (Viola), Atlanta Shakespeare Company. Education: BFA, Savannah College of Art and Design. Other: 2015 Alliance Theatre Artistic Fellow; Co-founder of The Weird Sisters Theatre Project, a collective of female artists in Atlanta.
Vichet Chum (Arthur de Bourgh)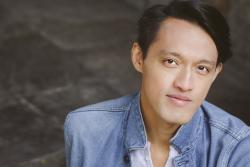 Vichet is a Cambodian-American actor, writer, director & theater maker, originally from Dallas, Texas, and now living in New York City. His show KNYUM had its world premiere at Merrimack in the 2017-2018 season, and he's thrilled to return to this beloved theater. Regionally, he's worked at Trinity Repertory Company, Actors Theatre of Louisville, the Guthrie Theater, Shakespeare Festival St. Louis, Huntington Theatre Company, Everyman Theatre, New Harmony Theatre and Weston Playhouse. In NYC, he's worked at the Cherry Lane Theater, Pan Asian Repertory Theatre, the Clurman Theatre at Theatre Row, Project Y Theatre, Woodshed Collective, Slant Theatre Project, and the Incubator Arts Project. His plays have been workshopped at Second Generation Productions, Crowded Outlet, Weston Playhouse, Cleveland Public Theatre, All For One Theater, Amios, Florida State University, and the New Harmony Project. He is the 2018 Princess Grace Awards recipient in Playwriting. He is a proud graduate of the University of Evansville (BFA) and Brown University/Trinity Repertory Company (MFA). www.vichetchum.com
Victoria Grace (Jane Bingley)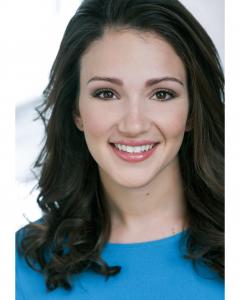 MRT: Silent Sky (Margaret). Regional: The Imaginary Invalid (Beline/Cleante), Soap & Rope Theatre; Henry IV Parts 1&2 (Lady Mortimer), Shakespeare & Company; Vanya and Sonya and Masha and Spike (Nina), Asolo Rep. Film/Television: Cornerstone Mitsubishi (Spokesperson) Youth Min (Rachel), First Name Films, IFF Boston Audience Award and Lone Star Film Festival Audience Award. Education: MFA in acting from FSU, Asolo Conservatory for acting training.
MRT: The Villains' Supper Club, Little Orphan Danny, Silent Sky, My 80-Year-Old Boyfriend, Women in Jeopardy!, The Making of a Great Moment, 45 Plays for 45 Presidents, Home of the Brave, Tinker to Evers to Chance, I and You, The Lion. Sean has directed at Manhattan Theatre Club (The Lion, Drama Desk Award & Theatre World Award, nominated for Lucille Lortel and Outer Critics Circle), Lynn Redgrave (NYC), The Kennedy Center (Washington, D.C.), St. James (West End, London – The Lion, winner of Best New Musical), Actors Theatre of Louisville, Arena Stage, Portland Center Stage, Geva Theatre, Old Globe, The Geffen, Playmakers Rep, A.C.T., Cleveland Play House, Milwaukee Rep, Alliance Theatre, California Shakespeare, Dad's Garage Theatre Company, Swine Palace, Neo-Futurists, Aurora Theatre, Crowded Fire and the Edinburgh Festival Fringe. Sean has been named "one of the top fifteen up & coming artists in the U.S., whose work will be transforming America's stages for decades to come" and "One Of 7 People Reshaping And Revitalizing The American Musical" by American Theatre magazine. His direction and shows have won "Best Play" and "Best Director" in the Bay Area, Portland, Rochester and Atlanta. He's previously served as the Artist-At-Large for Geva Theatre Center and spent four years at the Tony Award-winning Actors Theatre of Louisville as the theatre's Associate Artistic Director (where he directed 17 productions including five Humana Festivals). Mr. Daniels is the former Associate Artistic Director/Resident Director of the California Shakespeare Theater and before that spent a decade as the Artistic Director and Co-Founder of Dad's Garage Theatre Company in Atlanta. He has developed new work with the Eugene O'Neill Theatre Center, Ars Nova, PlayPenn, Lark, PlayLabs, New York Stage and Film, Asolo Rep, Goodspeed Opera, Weston Playhouse, Bay Area Playwrights, Magic Theatre and was the first American director asked to attend the Baltic American Playwrights Conference in Hiiumaa, Estonia. He'd love to hear from you, on Twitter @seandaniels or email him at sean.daniels@mrt.org.
Bridget Kathleen O'Leary (Associate Director)
Bridget is a Boston-based theater artist specializing in directing and new play development. For over a decade she served as the Associate Artistic Director at New Repertory Theatre. She is the Literary Chair on the Executive Committee for the National New Play Network (NNPN), where she connects with over 100 theater companies across the United States, who are dedicated to the production, development and continued life of new plays.  She serves on the selection committees for the NNPN showcase of new works and the Kennedy Center's MFA Playwrights Workshop, where she has directed several readings. Bridget has directed over a dozen productions for New Rep, including world premieres of Ripe Frenzy, Blackberry Winter (Elliot Norton nomination for Best Play), Scenes from an Adultery, and Pattern of Life (IRNE Award for Best New Play). Also, at New Rep, Collected Stories and Dollhouse, both nominated for Best Production for Elliot Norton Awards. Other directing credits include Grand Concourse for Speakeasy Stage Company, Othello for Actors Shakespeare Project, The Flick for Gloucester Stage Company, and Reconsidering Hanna(h) for Boston Playwrights Theatre. Before moving to Boston, Bridget lived in Washington, D.C., where she co-founded Phoenix Theatre DC. For Phoenix, she directed the world premieres of Lulu Fabulous and Unwrapped: An Evening of Women's Voices, along with productions of Parallel Lives: The Kathy and Mo Show and Independence.  Bridget earned her Master of Fine Arts degree in Directing from Boston University's College of Fine Arts and a Certificate in Arts Administration from Boston University.
Lauren Gunderson (Playwright)
Lauren is a playwright, screenwriter and short story author from Atlanta, GA. She received her BA in English/Creative Writing at Emory University, and her MFA in Dramatic Writing at NYU Tisch, where she was also a Reynolds Fellow in Social Entrepreneurship. She was named the most produced playwright in America by American Theatre Magazine in 2017, was awarded the 2016 Lanford Wilson Award from the Dramatist Guild, the 2016 Otis Gurnsey Award for Emerging Writer, and was awarded the prestigious 2014 Steinberg/ATCA New Play Award for her play, I and You (also a Susan Smith Blackburn and John Gassner Award finalist). That play was an NNPN Rolling World Premiere that started at Marin Theatre Company and has seen over 40 productions nationwide. She is also a recipient of the Mellon Foundation's Three-Year Residency with Marin Theatre Company. She co-authored the play Miss Bennet: Christmas at Pemberley with Margot Melcon, which received a three-way world premiere in 2016 and is now published at Dramatists Play Publishing. It is also one of the most produced plays in American for 2017-18.
Margot Melcon (Playwright and Dramaturg)
Margot is a theater artist, administrator and writer. She was the Director of New Play Development at Marin Theatre Company for seven years, where she dramaturged over 30 productions—including six world premieres—and administered the company's two annual new play prizes and commissioning program. She has developed plays with TheatreWorks, Bay Area Playwrights Festival, Crowded Fire Theater, Shotgun Players, Berkeley Rep's Ground Floor, The Kennedy Center, the New Harmony Project, and the Playwrights' Center in Minneapolis. She is currently the Program Executive for Promoting Culture at the Zellerbach Family Foundation. Margot is a graduate of California State University, Chico.
James J. Fenton (Scenic Designer)
MRT: Silent Sky (IRNE Nomination), Abigail/1702, The Outgoing Tide, The Devil's Music: The Life and Blues of Bessie Smith, Mrs. Mannerly. Off-Broadway/New York: Southern Comfort, The Musical, Public Theatre; Switzerland (NY Premier), Fall to Earth (New York Premiere), Small World, 59E59; Promising (World Premiere), Third Rail Projects; Drop Dead Perfect (World Premiere), When we Met (World Premiere), Academia Nuts (NYMF2014 Best Musical), InProximity Theatre Co. Regional: Beckett in Brief (Norton Award-Outstanding Production) Commonwealth Shakespeare, Peter and the Starcatcher, Arkansas Rep; The Devil's Music, RMTC; Dancing Lesson (World Premiere), Constellations, Kunstler (world premiere), Hudson Stage; Clever Little Lies, The How and The Why, Baskervilles, Penguin Rep; Around the World in 80 Days, Theatre Squared. Film/TV: Wizard of Lies, (HBO); Blindspot (NBC); God Friended Me, The Code (CBS), Dickinson (Apple TV). www.jamesjfenton.com
Linda Ross (Costume Designer)
Linda is delighted to be designing costumes for the first time at MRT. Locally, she has designed costumes for Gloucester Stage, Salem Theatre Company, and Marblehead's Mugford Street Players, including favorite productions, A Picasso, The Rainmaker, The Crucible, and The Normal Heart. She has been a member of the Tufts University department of theatre, dance, and performance studies faculty since 2007, where she designs costumes for the department productions and currently serves as the director of undergraduate studies. Linda's costume designs have been seen on New York stages and at regional theatres around the country, including Second Stage, the Alley Theatre, and Hartford Stage. While primarily focusing on costume design for theater, her work includes theatrical lighting design and costumes for dance, film, television, and other media. Her work can be seen at lindarossdesign.com.
Brian J. Lilienthal (Lighting Designer)
MRT: 25 productions including: Women in Jeopardy, The Making of a Great Moment, The Realness: a breakbeat play, 45 Plays for 45 Presidents, Going to See the Kid. Regional: Over 250 productions at: Huntington Theatre; Arizona Theatre Co; Milwaukee Rep; Cleveland Playhouse; Pasadena Playhouse; South Coast Rep; Actors Theatre of Louisville (60 productions; 20 world premieres); GEVA Theatre Center; The Kennedy Center; Gloucester Stage; Cincinnati Playhouse in the Park; Arden Theatre; Trinity Rep (over 25 productions); Playmakers Rep. Opera: Long Beach Opera; Bard Summerscape; and Portland Opera Repertory Theatre. Awards: Los Angeles Ovation Award for lighting design; MRT's Artistic Achievement Award, 2016; nominated multiple times for Boston's IRNE Award Education: MFA: California Institute of the Arts. Other: Teaches lighting design at Tufts University; member of Patriots Program at MRT; Resident Lighting Designer, National Playwrights Conference, Eugene O'Neill Theatre Center 2007-2015. Mr. Lilienthal lives in Somerville with wife, Emily, daughter Eliza, and dog Babe.  He plays drums in a rockabilly/jump blues band that plays throughout the Boston metro area. www.BrianJLilienthal.com.
David Remedios (Sound Designer)
MRT: Murder for Two; The Villains' Supper Club; KNYUM; The Royale; Women in Jeopardy! (Onstage Theatre Award); The Making of a Great Moment; Abigail/1702; Home of the Brave; I and You; Out of the City; Oceanside; The Best Brothers; Year Zero (original music and sound); Two Jews Walk into a War; The Blonde, the Brunette, and the Vengeful Redhead. Recent: Berta, Berta; A Late Morning (in America) with Ronald Reagan, Contemporary American Theater Festival; Old Money, Commonwealth Shakespeare Company; The Curious Incident of the Dog in the Night-Time and The Scottsboro Boys (IRNE Awards for Sound Design), SpeakEasy Stage Company. Regional: American Repertory Theatre; Huntington Theatre Company; Portland Stage; Trinity Rep; Geva Theatre Center; The Studio Theatre; 59E59; Theatre for a New Audience; La Jolla Playhouse; Berkeley Rep; CENTERSTAGE Baltimore; Cincinnati Playhouse. International: Prominent arts festivals in Bogotá, Paris, Hong Kong and Edinburgh. Awards: IRNE, Connecticut Critics Circle, Elliot Norton. David is Program Head of Sound Design at Boston University, a proud member of United Scenic Artists Local USA 829, and is a founding member of MRT's Artistic Patriot Program. www.remediossound.com.
Maegan Alyse Passafume (Production Stage Manager)
Maegan is thrilled to be returning to MRT for Miss Bennet: Christmas at Pemberley! Selected previous credits include stage manager on Native Gardens, The Royale, and Chill (Merrimack Repertory Theatre); Guards at the Taj (Central Square Theater); The Effect and A Measure of Normalcy (Gloucester Stage Company); Creditors and Ugly Lies the Bone (Shakespeare & Company); The Legend of Georgia McBride (Greater Boston Stage Company); assistant stage manager on She Loves Me, Mame, Lucky Stiff, Sweet Charity, Funny...Forum, and How to Succeed...Trying (Greater Boston Stage Company). Maegan received her BFA in Stage Management from Millikin University in Decatur, Illinois. She and her husband live with their dog in Lowell, MA.
Photos
By Lauren Gunderson and Margot Melcon
Directed by Sean Daniels
Associate Director: Bridget Kathleen O'Leary
Press wishing to download high-res photos can do so from our Flickr collection.