Details
Running time: approximately 90 minutes with no intermission.
Contains mature content.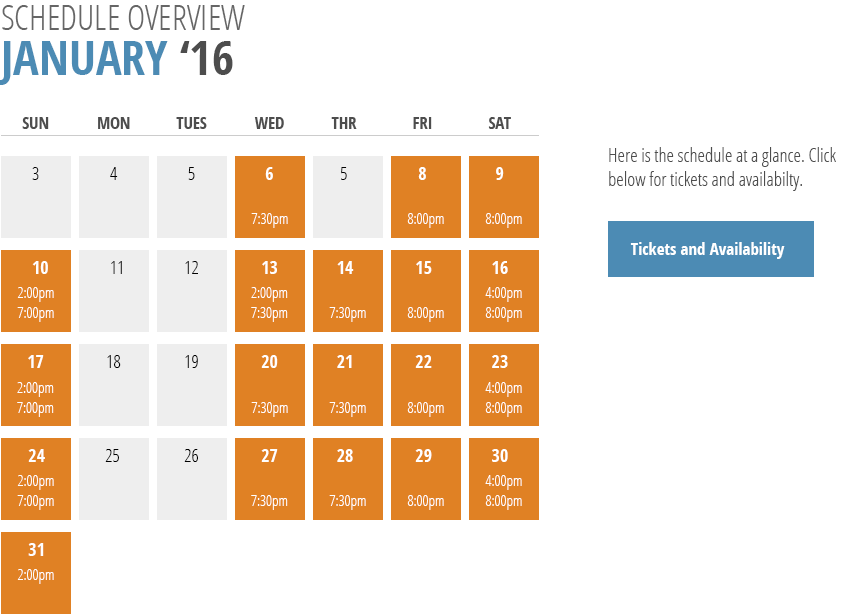 Special Events
$5 Night - Wednesday, January 6, 7:30 pm
Ask the Artists - Thursday, January 7, 14, 21, 28, 7:30 pm
Opening Night - Saturday, January 9, 8:00 pm
Lowell Night - Wednedsay, January 13, 7:30 pm
Community Conversation with Lowell House and Megan's House: Wednesday, January 13, 7:30 pm
Community Conversation with Sean Daniels: Wednesday, January 20, 7:30 pm
Community Conversation with SMART Recovery, Wednedsay, January 27, 7:30 pm
Free Child Care - Saturday, January 23, 4:00 pm
Special Talk Back: Writing Autobiographical Theatre with Sean Daniels and Benjamin Scheuer - Sunday, January 24, 7:00 pm
Creative Team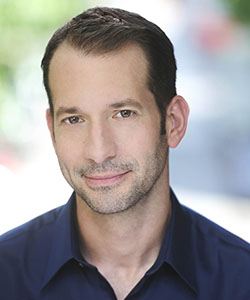 MRT: Debut Broadway: The Lion King (Zazu, U/S Scar), Mary Poppins  (George Banks), The Lieutenant of Inishmore (James), Side Man (Clifford). Off-Broadway/NYC: Music Hall, Romance/The New Testament, 59E59; Dr. Faustus, CSC; Birth and Afterbirth, The Lieutenant of Inishmore, Atlantic; Princess Turondot, Blue Light. Regional: The God Game, Boeing Boeing, Gulfshore Playhouse; Bob, Humana Festival 2011; Love in the Walls, Master and Margarita, Bard Summerscape. International: Side Man, London's West End. Television: Damages, Law & Order, Law & Order: Criminal Intent, Guiding Light, All My Children. Education: MFA, NYU. Other: Artistic Associate at Gulfshore Playhouse in Naples, FL.
Benjamin Evett (Actor #2)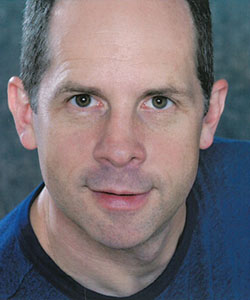 MRT: Debut Regional: Producing Artistic Director of The Poets' Theatre; Albatross, The Poets' Theatre (Elliot Norton Award for Outstanding Solo Performance); Broken Glass, Assassins, On The Verge, Camelot, Amadeus, Opus, Cherry Docs, New Repertory Theatre; Freud's Last Session, God of Carnage, Arizona Theatre Company & San Jose Rep; Coriolanus, Taming of the Shrew, The Tempest, Hamlet, King Lear, Julius Caesar, Richard III, Actors' Shakespeare Project (Founding Artistic Director); Resident Actor, American Repertory Theatre 1993-2003.
Isabel Keating (Actor #1)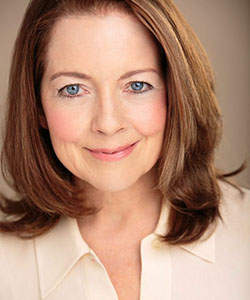 MRT: Debut Broadway: The Boy from Oz (Tony Award nominee, Drama Desk Award Winner), It's Only A Play, Spider-Man: Turn Off the Dark, Hairspray, Enchanted April. Off-Broadway/NYC: Primary Stages, Atlantic Theatre Company, Rattlestick Playwrights Theater, Ensemble Studio Theatre, Watermark Theatre Company, Repertorio Español, and others. Regional: The Old Globe, Hartford Stage Company, Denver Center Theatre, Long Wharf, O'Neill Playwrights Conference, Williamstown Theatre Festival, Bay Street Theater, The Studio Theatre (D.C.). Film: James Schamus's Indignation, The Nanny Diaries, Life Before Her Eyes. TV: The Path, 3 lbs, Law & Order: Criminal Intent, Emmy Award-winning PBS American Masters Judy Garland: By Myself.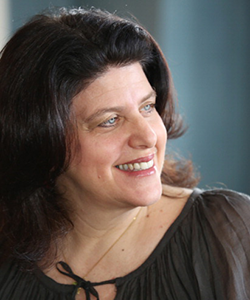 MRT: Debut Broadway: Terrence McNally's Tony-nominated Mothers and Sons with Tyne Daly. Next Fall by Geoffrey Nauffts (Tony nomination for Best Direction) Regional: World premiere of Winnie Holzman's play Choice, Huntington Theater; world premiere of Billy Porter's play While I Yet, Primary Stages; world premiere of Nick Blaemire's musical A Little More Alive, Barrington Stage and Kansas City Repertory Theatre; Too Much Too Much Too Many by Meghan Kennedy, Roundabout Theatre Company's Underground; Mr. Joy by Daniel Beaty, LCT3. Other Productions at: The New Group, Pasadena Playhouse, Primary Stages, Williamstown Theatre Festival, A.C.T., New York Stage and Film, The Geffen, Philadelphia Theater Company, Bucks County Playhouse, the York, EST, National Theater of the Deaf, and Naked Angels. Other: She has directed and developed a plethora of new plays and musicals with writers including Christopher Durang, Peter Melnick, Regina Taylor, Dick Beebe, Theresa Rebeck, Richard Dresser and Alan Menken. Sheryl is currently in development with David Henry Hwang, Annmarie Milazzo, Kyle Jarrow, Bill Russell and Geoffrey Nauffts, among others. Greatest joys: Scott, Tobey and Tess.
Sean Daniels (Playwright)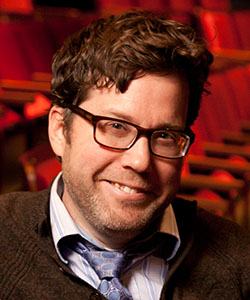 Sean is MRT's Artistic Director and also an accomplished director and creator of new work. He was most recently the Artist-At-Large at the Geva Theatre Center in Rochester, New York. He previously spent four years at the Tony Award-winning Actors Theatre of Louisville as the theater's Associate Artistic Director. He was also Associate Artistic Director/Resident Director of the California Shakespeare Theater and before that spent a decade as the Artistic Director and Co-Founder of Dad's Garage Theater Company in Atlanta.
Photos
Headshots, PR photos and production photos from MRT's 2015-16 Season production of The White Chip by Sean Daniels, directed by Sheryl Kaller.
Click on any image below for a slideshow of larger images.
Video
PlayGuide - FREE Download
Highlights video:
Video Trailer:
Addiction Recovery Resources
Click here for a list of resources from the Massashusetts Organization for Addiction Recovery (MOAR) for those affected by addictions of all kinds. In Lowell, also check out Megan's House and Lowell House.
Sean Daniels discusses The White Chip.
Watch this space for behind-the-scenes interviews, videos, and more.
Reviews
Boston Globe: "...a candid, self-lacerating, and often funny memoir."
Lowell Sun: "A brave, personal take on spiral of alcoholism"
WBUR's The Artery: "...every recovering addict has a tale to tell...but not all will resonate beyond their target audiences of fellow travelers. "The White Chip" ...does."
The Nashua Telegraph: "Daniels' autobiographical endeavor is fearless, fast-paced and very funny."
Broadway World: "Addiction is a serious subject, but approaching it from a different direction shows that it does not have to be depressing or hopeless."
Onstage: "...This play is not going to be what I expected; it's going to be better...It epitomizes the notion that something good can come from something bad."
Boston Post Gazette: "The great thing about 'The White Chip' is how Daniels has filled it with so much laughter."
New England Theatre Geek: "...it is a riveting play that is a joy to watch...Entertaining and important at the same time, this production of 'The White Chip' is a play everyone should see."
Boston Globe feature story: At Merrimack, 'The White Chip' gets at the heart of addiction
Lowell Sun feature story: 'White Chip,' dark comedy MRT director's play finds warmth and humor in struggle for sobriety
"…funny and compelling and specific, I couldn't put it down.... I can't imagine it being anything but a runaway smash" – Craig Lucas: Pulitzer Prize finalist, Tony nominee and Obie Award-winning playwright
Read more about The White Chip Shot, MRT's effort to welcome more than 200 people in treatment for addiction to the production.