Details
Select seats (PINK ■ ZONE D seats only), strictly limited availability.
$10 off other regular priced seats with same promo code.
Not valid on Super Savers. No exchanges, no refunds. Thank you.
More details here
Run time is 90 minutes, with no intermission.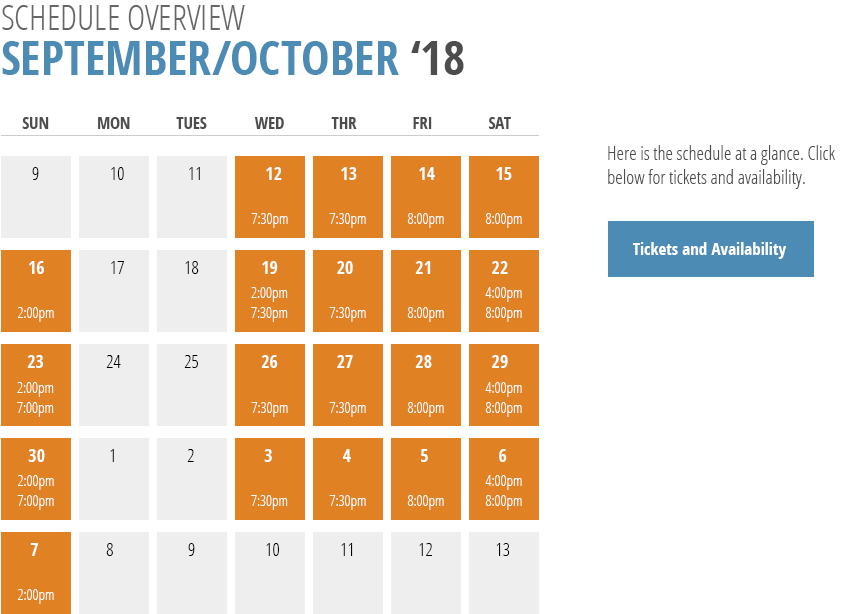 Events
MILL CITY GROW COMMUNITY TALK BACK: September 13, post-show
$5 NIGHT: September 12, 7:30 pm (Tickets on sale at 4:30 pm)
WINE DOWN FRIDAY: September 14, post-show
MRTEA: September 16, 1:30 pm
COOKIE MATINEE: September 19, 1:30 pm
LOWELL NIGHT: September 20, 7:30 pm (Tickets on sale at 4:30 pm)
ASK THE ARTISTS POST-SHOW DISCUSSION: September 20 and 27
EDUCATOR & MILITARY DISCOUNT DAY: September 22, 4:00 pm
LADIES NIGHT: September 27, 6:00 pm (must RSVP)
OPEN CAPTIONING: September 30, 2:00 pm 
Click here for more information about the events above.
Creative Team
Joel Colodner (Frank Butley)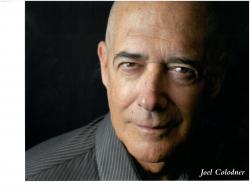 Joel has appeared at MRT in A Christmas Carol, Going to See the Kid, It's a Wonderful Life, and Glengarry Glen Ross, in Rimers of Eldritch and That Hopey Changey Thing at Stoneham, and as Solomon Galkin in Imagining Madoff, Freud in Freud's Last Session and Itzaq in Two Jews Walk into a War at the New Rep. Joel was the Stage Manager in Our Town at The Huntington Theatre, Signor Naccarelli in Light in the Piazza at SpeakEasy Stage and V. Ira Taub in The Tale of the Allergist's Wife at Lyric Stage. He played King Henry in Henry IV parts One and Two, the Cardinal in The Duchess of Malfi, King of France in King John, Marcus in Titus Andronicus, and Polixenes in Winter's Tale for Actors' Shakespeare Project. He played the role of Uncle Peck in How I Learned to Drive Off-Broadway, Starbuck in The Rainmaker for The Guthrie Theatre, Ritchie in Streamers, Mick in Comedians and Horatio in Hamlet at the Arena Stage, Konstantin in The Seagull at Pittsburgh Public Theatre and was in the revival of Arthur Miller's An American Clock at the Mark Taper Forum.
Vivia Font (Tania Del Valle)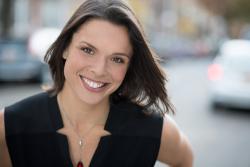 MRT: Debut. NYC: villa, Wild Project (playco), underneathmybed, Rattlestick Playwrights Theatre, Fernando, The New Ohio, Romeo & Juliet, NY Classical Theatre. Regional: Bad Dates Cincinnati Playhouse, The Sign in Sidney Brustein's Window, Two Gentlemen of Verona, The Tenth Muse, Oregon Shakespeare Festival, Richard III, As You Like It, Inherit the Wind, All's Well that Ends Well, Six Degrees of Separation at The Old Globe, Map of Heaven, Mariela in the Desert at the Denver Center, Songs for the Disappeared at the Passage Theater, Mutual Philanthropy NJ Rep. She has also performed in plays and workshops for the Public Theatre, Playwright's Realm, INTAR, New Dramatists, The Lark, Primary Stages, McCarter Theatre, Perry Mansfield. She writes and directs as well. Film and TV: One Life to Live, Sarbanes Oxley, Love, Repeat. www.viviafont.com
Gabriel Marin (Pablo Del Valle)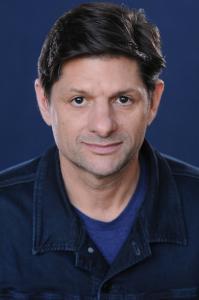 Gabriel is excited to make his MRT debut. Selected Regional: (American Conservatory Theater) Between Riverside and Crazy; Napoli; The Play's The Thing, Love and Information; (TheatreWorks) Finks, Superior Donuts; (Ensemble Theatre Company) Husbands and Wives; (Kansas City Rep) Fire in Dreamland; (Kitchen Theatre) Birds of East Africa; (San Francisco Playhouse) Stage Kiss, Storefront Church, Bengal Tiger at the Baghdad Zoo, The MotherF**ker with the Hat, Wirehead, Landscape of the Body, Bug, Jesus Hopped the A Train, Our Lady of 121st Street; (San Jose Rep) The Understudy, Love in American Times; (Marin Theatre Company) A Streetcar Named Desire, It's a Wonderful Life: A Live Radio Play, Bellwether; (Aurora Theatre Company) Rapture, Blister Burn, This is How it Goes, Collapse, Jack Goes Boating, The Devil's Disciple, St Joan, The Glass Menagerie, Gunplay; (Magic Theatre) The Happy Ones, Tape, The Rues of Charity; (Center Rep) Red Speedo, Mirandolina, The Book Club Play, Pilgrims Musa and Sheri in the New World, A Number, Arms and the Man, Noises Off, Rumors, Tuesdays with Morrie. He has performed on NBC, CBS, PBS and the BBC.
Navida Stein (Virginia Butley)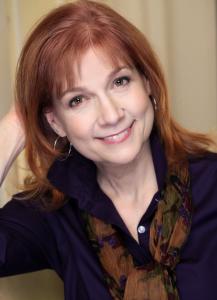 Navida is delighted to be a part of MRT's artistic family. She is an award winning storyteller, actress, musician and writer. As an actress, Navida has worked Off-Broadway and regionally, including Actors Theater of Louisville, Cleveland Playhouse and Virginia Stage Company, doing new plays, musicals and Shakespeare. Navida's one woman show URBAN ZEN won a 2012 United Solo Festival award and Secrets of a Watchful Sparrow; Daddy, Me & OCD, her new solo show was part of the 2018 midtown reading series at St. Luke's. TV credits range from Law & Order to spots for Nickelodeon, and she has appeared in independent films and commercials. As a storyteller, Navida tells stories from around the world in many places: New York Public Libraries, the Hans Christian Anderson statue in Central Park, Scandinavia House, community centers, festivals and many schools. She's narrated Saint-Saens' Carnival of the Animals and Peter and the Wolf with The Chelsea Symphony ("Mozart in the Jungle"). As the guest vocal soloist for Get Happy, an all Harold Arlen program with the New York City Community Chorus, Navida sang a diverse selection of Mr. Arlen's songs from the familiar to some obscure gems. She's written plays, adaptations (The Willa Cather Salon), the librettos for two musicals and an opera and regularly writes for StageBuddy.com, an online NYC arts magazine. Navida is a dedicated teaching artist (aka Miss Navida), a recipient of numerous grants to bring storytelling to immigrant children and families as well as an accomplished violinist. www.navidastein.com, www.missnavida.com
Zachariah Gonzalez (Gomez Landscapers)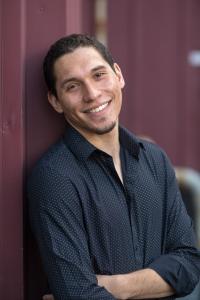 Zach is ecstatic to be a part of this MRT season as an extra in the production of Native Gardens. Zach is most known for his work with the local theater company Studio 506. He is a theater student at Middlesex Community College, where he was in their production of Spring Awakening. Zach is also a local musician and plays the guitar.
Jeomil Tovar (Gomez Landscapers)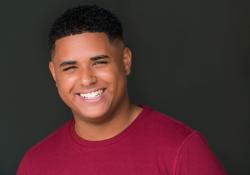 Jeomil is feeling grateful to be able to have the opportunity to assist a Latinx story progress further at Merrimack Repertory Theatre! Previous credits include various roles at Marblehead Little Theatre, Heart & Daggers Productions, The Center of Arts in Natick, The Hanover Theatre, and Salem State University where he seeks his BFA degree in performance. When not in a theatre production, he is usually shooting a commercial and/or using his voice to educate others on the injustices that marginalized folx face every day and what we can do to make the world a better place.
Giovanna Sardelli (Director)
Los Angeles: Archduke (World Premiere the Taper, CTG), Guards at the Taj (Geffen Playhouse, 2017 Ovation Award for Best Production of a Play), Constellations (Geffen Playhouse). Her select Off-Broadway World Premieres include Little Children Dream of God (Roundabout), Wildflower, Animals Out of Paper, All This Intimacy (Second Stage), Apple Cove (Women's Project), The Leopard and the Fox (Alterego Productions), Huck & Holden (Cherry Lane). Other Off-Broadway plays include Describe The Night (Atlantic Theater Company,) and Finks (Ensemble Studio Theatre). Her regional credits include Somewhere and The Whipping Man (The Old Globe); the world premiere of An Entomologist's Love Story (San Francisco Playhouse); and the world premiere of Describe the Night (Alley Theatre); Mr. Wolf, All The Way, and The Whipping Man (Cleveland Play House); The Mountaintop, Absalom (Actor's Theatre of Louisville); Clybourne Park, Lord of the Flies, Muckrakers, and The North Pool (Barrington Stage Company); Crimes of the Heart, Velocity of Autumn, The Lake Effect, Somewhere, and The North Pool (TheatreWorks Silicon Valley). Though based in New York, Sardelli is the Director of New Works for TheatreWorks Silicon Valley. She received her MFA from New York University's Graduate Acting Program and is a graduate of their Director's Lab.
Karen Zacarías (Playwright)
Karen was recently hailed as one of the most produced playwrights in the US. Her award-winning plays include Destiny of Desire, Native Gardens, The Book Club Play, Legacy of Light, Mariela in the Desert, The Sins of Sor Juana, the adaptations of Just Like Us, Into the Beautiful North, Ella Enchanted, and How the Garcia Girls Lost Their Accent. She is the author of ten renowned TYA musicals and the librettist of several Ballets. She is one of the inaugural resident playwrights at Arena Stage, a core founder of the Latinx Theatre Commons, and a founder of Young Playwrights' Theater. Born in Mexico, Karen resides in Washington, D.C. with her husband and three children. For more information visit www.karenzacarias.com
Alexis Distler (Scenic Designer)
Recent credits include: The Christians and Tartuffe (Playmakers Repertory Company), The Government Inspector (New World Stages and The Duke), Intimate Apparel (McCarter Theatre), The Piano Lesson (Hartford Stage), Nureyev's Eyes (George Street Playhouse), Toast (The Public Theater), Il Turco in Italia (Juilliard Opera), The Marriage of Figaro (Juilliard Opera). Winner of the Barrymore Award for In the Next Room, or The Vibrator Play (The Wilma Theater). MFA: NYU. www.alexisdistler.com
Miranda Kau Giurleo (Costumer Designer)
Previous Merrimack Repertory Theatre credits include: The Royale, A Christmas Carol, and Chill. Other regional credits include: Dancing at Lughnasa, True West, The Effect, Flight of the Monarch, Totalitarians, Lettice and Lovage, The New Electric Ballroom, Fighting Over Beverly, Ponies, Dear Liar, Our Son's Wedding, The Heidi Chronicles, The Wind in the Willows, Calvin Berger (Gloucester Stage Company); The Scottsboro Boys (IRNE Award for Outstanding Costume Design), Allegiance (SpeakEasy Stage Company); The Convert, Matchless/The Happy Prince, Matt and Ben, Roots of Liberty (Central Square Theatre); Leftovers, Dry Land, Shockheaded Peter, She Kills Monsters, Love Person, Neighbors, GRIMM, The Good Negro, After the Quake (Company One); Macbeth, Julius Caesar, Midsummer Night's Dream (Commonwealth Shakespeare Company's 2nd Stage); Richard III, Measure for Measure, As You Like It, Two Gentlemen of Verona (Actor's Shakespeare Project). Miranda has also designed and built costumes for the U.S.S. Constitution Museum's original production "Sailor's Wives and Sailor's Lives." She is currently on the faculty at Bridgewater State University where designs include: Gypsy, Young Frankenstein, Assassins, Pilgrims of the Night, The Foreigner, Conference of the Birds, and Three Penny Opera. MirandaGiurleo.com
Karen Perlow (Lighting Designer)
Karen returns to Merrimack Repertory Theatre after designing last year's The Royale. She has designed lights for many greater Boston venues including: SpeakEasy Stage Company, Lyric Stage Company, Boston Symphony Orchestra, New Repertory Theatre, Actors' Shakespeare Project, Boston Playwrights' Theater, Central Square Theater, and Shakespeare and Company. She has taught Lighting Design at Northeastern University, and MIT, and guest designed at Boston College, Salem State University, and Boston Conservatory. She also serves as the treasurer of the Theater Community Benevolent Fund. She has received several IRNE Awards for Best Lighting Design, and Best Light Design at the NYC United Solo Theater Festival.
Daniel Erdberg (Original Music and Sound Designer)
Daniel is pleased to return to Merrimack Rep, where previous work includes The Lion, The White Chip, My 80-Year-Old Boyfriend, and Little Orphan Danny. Daniel's designs have been heard at numerous New York City theatres, including The Public, Roundabout, City Center, 59E59, Atlantic, Prospect and HERE. Highlights include the American premiere of Caryl Churchill's Drunk Enough to Say I Love You, Mike Daisey's Last Cargo Cult and Time it Was with Bill Irwin. Regional credits include Arena Stage, Milwaukee Rep, Geffen Playhouse, ACT, Geva Theatre Center, Virginia Stage, Northshore and Long Wharf, as well as productions in Korea, Japan, China, Canada and Cuba. He is a frequent Broadway associate designer, where credits include The Iceman Cometh, Significant Other, Violet, The Glass Menagerie, A Streetcar Named Desire, The Heiress, and The Nance. Daniel is a member of USA829, IATSE, SDC and the Lincoln Center Director's Lab. He is a faculty member at Tisch/NYU and a graduate of Northwestern University.
Ursula Kwong-Brown (Original Music and Sound Designer)
Ursula is a composer and media artist from New York City. Described as "atmospheric and accomplished" by The New York Times, her work has been performed in diverse venues, including Carnegie Hall, Le Poisson Rouge, Miller Theatre and the Manhattan Movement & Arts Center in New York, and the National Portrait Gallery and the Victoria & Albert Museum in London. Awards include a 2017-2019 fellowship with the Berkeley Symphony, the 2016 George Ladd Prix de Paris Prize, the 2015 Composers, Inc. BAMM Prize, and the 2014 Bowdoin Festival Prize, as well as honors from ASCAP, the New York Composers' Circle and the Chicago Ensemble. This past year she was commissioned by the Composers, Inc. Matthew Paul Finnegan Commissioning Prize to write a string quartet, and by the San Francisco Friends of Contemporary Music to write for the Black Cedar trio. Plans for 2019 include new works for both the Berkeley Symphony and the UC Berkeley Symphony. In May 2018, Ursula finished a Ph.D. in Music Composition & New Media at UC Berkeley with support from a Mellon-Berkeley fellowship. She received her B.A. from Columbia University in 2010, graduating with honors in music and biology.
Judy Bowman, CSA (Casting Director)
MRT: Abigail/1702. Recent work with Actors Theatre of Louisville, Dorset Theatre Festival, Studio Theatre DC, Cleveland Play House, DCPA, Woolly Mammoth, & NJ Rep. New York: Perfect Teeth (TheaterLab), Greg Keller's Dutch Masters (Wild Project/Andre Holland), Arden/Everywhere (BPAC), Nibbler (Rattlestick). Film/Television: Big Dogs, Hurricane Bianca, Lost Cat Corona, Block Island, Gold Star. Artios Award nominee for Best Webseries Casting. PT Barnum Award recipient. www.judybowmancasting.com
Maegan Alyse Passafume (Production Stage Manager)
Maegan is thrilled to be returning to MRT for Native Gardens! Selected previous credits include stage manager on Guards at the Taj (Central Square Theater); The Royale and Chill (Merrimack Repertory Theatre); The Effect and A Measure of Normalcy (Gloucester Stage Company); Creditors and Ugly Lies the Bone (Shakespeare & Company); The Legend of Georgia McBride (Greater Boston Stage Company); assistant stage manager on She Loves Me, Mame, Lucky Stiff, Sweet Charity, Funny...Forum, and How to Succeed... Trying (Greater Boston Stage Company). Maegan received her BFA in Stage Management from Millikin University in Decatur, Illinois. She and her fiance live with their dog in Lowell, MA
Photos
Written by Karen Zacarías
Directed by Giovanna Sardelli
Press wishing to download high-res photos can do so from our Flickr collection.