STUDENT MATINEES for the 23-24 season ON SALE NOW!
GASLIGHT, A CHRISTMAS CAROL,
RED RIDING HOOD and more!
LIMITED SEATS - SCHOLARSHIPS AVAILABLE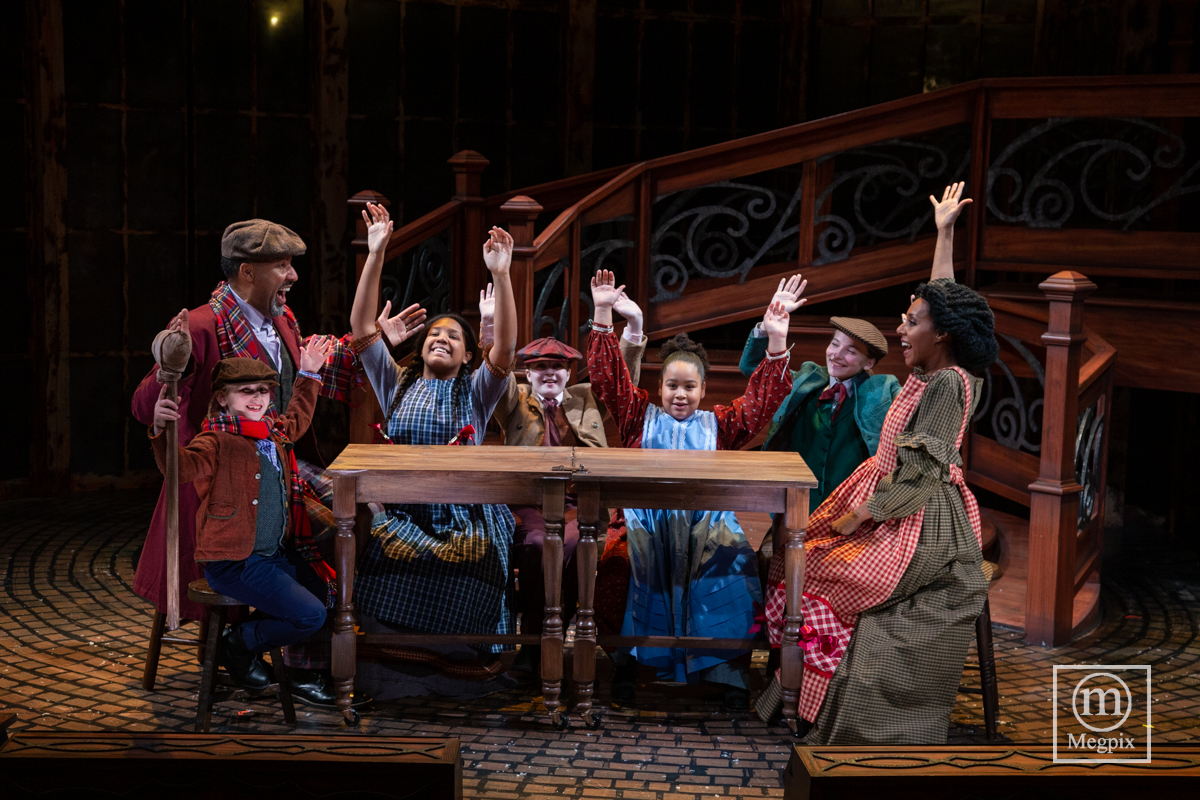 Dear Educators,
We have five amazing productions to serve your students and create educational experiences to enhance your classroom. Our season includes Gaslight, a bold new adaptation of the classic psychological thriller for grades 10-12, the holiday classic A Christmas Carol, suited for grades 5 and up, a captivating look at a fairy tale favorite with Red Riding Hood, geared toward Pre-K-2nd grade (performed at the Richard and Nancy Donahue Academic Arts Center), Dishwasher Dreams, an intimate and comedic journey of the immigrant experience for grades 9-12, and The Porch on Windy Hill, a musical filled story of family reconciliation for grades 9-12.
Seats are $9 and include a professionally written study guide and post-show talkback. Teaching artists are available to prepare your class in advance, if requested. We also have limited half-price tickets and full scholarships through our Partners in Education program.
To reserve seats or for further information, contact me at the Enterprise Bank Box Office at box_office@mrt.org or 978-654-4678.
Thank You!
Eve Foldan
Box Office Manager
Written by Steven Dietz
October 18 through November 5, 2023
A psychological thriller adapted by Steven Dietz based on the 1939 play by Patrick Hamilton and the 1944 Ingrid Bergman film. Gaslight thrillingly delves into the horrors of psychological abuse, where the truth is fickle for characters and audience alike. With undertones of Sherlock Holmes and film noir, it's a story replete with mystery, double-crosses, and at its core a statement on the injustice and impact of abuse. Recommended for grades 9 through 12.
Student Matinee Times
Tuesday, OCT 24, 10 AM
Tuesday, OCT 31, 10 AM
By Charles Dickens
Adapted and Directed by Courtney Sale
November 29 through December 24, 2023
Back by popular demand! Experience Charles Dickens' timeless story of redemption with new songs, scenes, and surprises. With a nod to Dickens' time in Lowell and featuring the extraordinary talent of local young artists, A Christmas Carol is the perfect way to capture the spirit of the season and make memories for the future. Recommended for grades 5 and up.
Student Matinee Times
Tuesday, DEC 5, 10 AM
Tuesday DEC 12, 10 AM
Wednesday, DEC 13, 10 AM 
By Allison Gregory
January 10 through January 28, 2024
Wolfgang, the greatest actor in the world, is preparing for the performance of his lifetime in the "true story" of Red Riding Hood when a delivery driver carrying a mysterious package interrupts his rehearsal. She boldly calls into question Wolfgang's story, adamant that he should only tell the classic tale. As their story flourishes, a madcap romp through the popular fairy tale ensues. This lively adaptation is full of surprise and packed with wolf-sized humor, and reminds us that when something is important, bravery knows no bounds. Recommended for ages 4 and older.
Student Matinee Times
Wednesday, JAN 10, 9:45 AM
Thursday, JAN 11, 9:45 AM
Tuesday, JAN 16, 9:45 AM
Wednesday, JAN 17, 9:45 AM
Thursday, JAN 18, 9:45 AM
Tuesday, JAN 23, 9:45 AM
Wednesday, JAN 24, 9:45 AM
Thursday, JAN 25, 9:45 AM
By Alaudin Ullah
February 28 through March 17, 2024
From Bangladesh to New York City, from graffiti crews to baseball games, courageous honesty to emotive humor, Dishwasher Dreams explores the complicated realities of dreams we make for ourselves. When Alaudin sets out to become a film actor in Los Angeles, his Bangladeshi family can't understand. Driven by laugh out loud writing and accompanied by tablas percussion, Ullah's edifying and dynamic tour-de-force explores the humor and complexity of the American Dream through a deeply personal story. Recommended for grades 10-12.
Student Matinee Times
Tuesday, MAR 12, 10AM
By Sherry Stregack Lutken, Lisa Helmi Johansen, Morgan Morse, & David M. Lutken.
April 3 through April 21, 2024
A bi-racial Korean classical violinist, Mira, and her music history grad-student boyfriend, Beck, escape months of Covid-isolation to the mountains of North Carolina. Their journey takes a surprising turn when they meet Edgar, and Mira faces a flood of memory, pain, hope, and discovery that follows. A moving, modern American play about family- with enough music for a real 'hoot 'n' holler' as the cast- Lisa Helmi Johanson, Morgan Morse, and David Lutken perform a dozen traditional and bluegrass gems. The quintessentially American melodies running through The Porch on Windy Hill illuminate a young woman's complex, contemporary tale of healing. Recommended for grades 9-12.
Student Matinee Times
Tuesday, APRIL 9, 10 AM
Tuesday APRIL 16, 10AM
To reserve seats or for further information, contact:
Eve Foldan, Box Office Manager
Enterprise Bank Box Office
box_office@mrt.org
978-654-4678.