Details
Running Time: 1 hour, 45 minutes with one intermission
Contains mature language.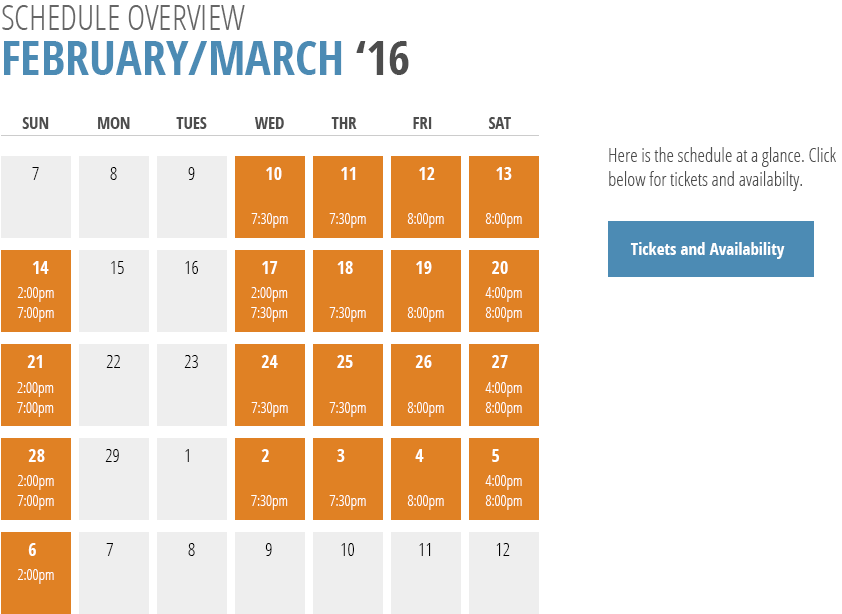 Special Events
$5 Night - Wednesday, February 10, 7:30 pm
Ask the Artists - Thursday, February 11, 18, 25, March 3, 7:30 pm
Opening Night - Saturday, February 13, 8:00 pm
Wine Down Sunday - Sunday, February 14, 7:00 pm
Lowell Night - Wednesday, February 17, 7:30 pm
Community Conversations - February 17, 21, and 28, 7:30 pm
Free Child Care - Wednesday, February 17, 7:30 pm
Ladies Night - Thursday, February 25, 7:30 pm
Creative Team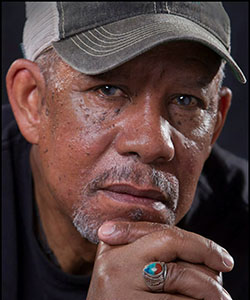 MRT: Debut. Mr. Craven has been a company member at Penumbra Theatre since 1981. There he has professionally performed in all 10 of August Wilson's best known plays; the only actor in the world to do so. For 5 years he served as Penumbra Theatre's Company Manager as well as an actor, doing double duty. He shared a 2012 Best Ensemble, IVEY Award for Driving Miss Daisy; a Jungle Theater production. In 2012, he was featured in The Road Weeps, The Well Runs Dry at Pillsbury House Theater, Amen Corner a Penumbra Theatre/ Guthrie Theater production and Nellie at St. Paul's History Theater. Nationally, he was lauded for his performance as Simon in Milwaukee Reps production of Whipping Man. At Geva Theater (Rochester, NY) he received raves for Mat Smart's Tinker to Evers to Chance. In 2015, James performed in Thurgood at Illusion Theater, Pussy Valley at Mixed Blood Theater and Choir Boy at Guthrie Theater. He comes to Merrimack from principal shooting of the film Vuida de Sangre in Tucson. Next up; he returns to the Penumbra Theatre for Sunset Baby. James was the 2005 recipient of a Spenser Chereshore Artistic Fellowship, a 2007 McKnight Theater Artist Fellowship and a 2011 Lunt-Fountaine/Ten Chimney's Theater Artist Fellowship, mentored by his friend Olympia Dukakis.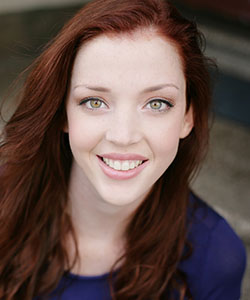 MRT: Debut Regional: A Midsummer Night's Dream (Helena), The Guthrie Theater; Proof (Catherine), TheatreSquared; The Tall Girls (Jean), Alliance Theater; Tinker to Evers to Chance (Lauren), Geva Theatre Center; Grace, or the Art of Climbing (Dell), Denver Center for the Performing Arts; Three Sisters adapted by Sarah Ruhl (Natasha), Yale Repertory Theatre/Berkeley Repertory Theatre; Clybourne Park (Betsy & Lindsey), A Christmas Carol (Belle), American Conservatory Theater; Lady Windermere's Fan (Lady Windermere), The Tempest (Miranda), John Steinbeck's The Pastures of Heaven (Molly),  Much Ado about Nothing (Hero), California Shakespeare Theater; Julius Caesar (Calpurnia), A Midsummer Night's Dream (Helena), Shakespeare Santa Cruz. Education: BFA from the University of Evansville, MFA from A.C.T. Other: Emily has served as an actor at The New Harmony Project several times. She wrote her first play, RAFT, last year and performed it in The 2015 Edinburgh Fringe Festival.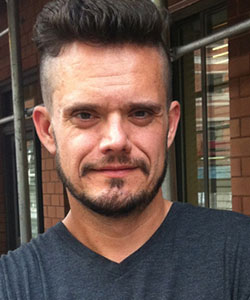 Mat is thrilled to collaborate with Sean Daniels, Emily Kitchens, James Craven, and Stowe Nelson again on Tinker to Evers to Chance after working with them on its premiere at Geva in 2014. Other plays include: The Royal Society of Antarctica (The Gift Theatre, 2015 Jeff Award for Best New Work in Chicago), Naperville (Slant Theatre Project), Samuel J. and K. (Williamstown Theatre Festival, Steppenwolf), The Steadfast (Slant Theatre Project), The Hopper Collection (Magic Theatre, Huntington) and The 13th of Paris (City Theatre, Seattle Public Theatre, Horizon Theatre, Warehouse Theatre, LiveWire). Commissions: South Coast Rep, Huntington and Denver Center Theatre Company. Mat was the recipient of the 2014 Otis Guernsey New Voices Award from the William Inge Center for the Arts. An avid baseball fan and traveler, he has been to all 30 of the current MLB stadiums, all 50 states and 6 continents – including a stint working as a janitor at McMurdo Station in Antarctica. Born and raised in Naperville, Illinois, he currently lives in Manhattan. MFA: UCSD.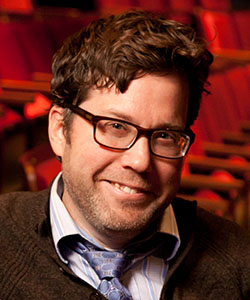 Sean is MRT's Artistic Director and also an accomplished director and creator of new work. He was most recently the Artist-At-Large at the Geva Theatre Center in Rochester, New York. He previously spent four years at the Tony Award-winning Actors Theatre of Louisville as the theater's Associate Artistic Director. He was also Associate Artistic Director/Resident Director of the California Shakespeare Theater and before that spent a decade as the Artistic Director and Co-Founder of Dad's Garage Theater Company in Atlanta.
Photos
Headshots, PR photos and production photos from MRT's 2015-16 Season production of Tinker to Evers to Chance by Mat Smart, directed by Sean Daniels.
Click on any image below for a slideshow of larger images.
Reviews
Lowell Sun
"..after Red Sox championships...local audiences will have no problem relating to the connections between baseball and family."
OnStage
"This play draws the audience in from the beginning and is able to keep their attention throughout… its' message of hope and never giving up on someone or something, is one that has stayed with me… Both Kitchens and Craven are dynamic actors who bring life in colorful, emotional, and at times amusing ways to the variety of characters they play."
On Boston Stages
"The comfort level among director, cast and designers shows itself during the second at-bat for the piece, if you will…The play should ring true to those Red Sox fans…"
Boston and Beyond
"With the crack of his pen, playwright Mat Smart hits this richly layered and poignant drama high over the wall  for a game winner. (MRT) presents this refreshingly clever production filled with poetic thoughts that address the whats, whys and wherefores of baseball fans as well as life in general… Spanning a century of Chicago Cubs fandom, the story resonates with honest questions about love, heartbreak, and hope."
The Arts Fuse
"..a smartly written, multi-layered exploration of love and loss, of a belief in the transcendent influence of the game and the short distance between the past and the present."
Lowell Sun feature article
"The story, spanning a century of Chicago Cubs fandom, resonates with questions about love, heartbreak and hope."
"Playwright Mat Smart's script hits this remarkably funny, sad, tender story out of the ballpark." – Rochester Democrat and Chronicle